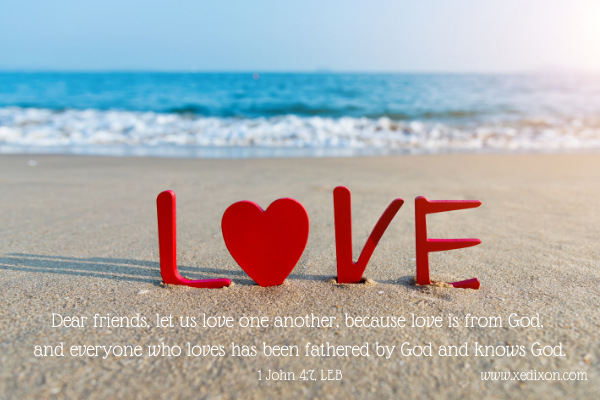 When I woke up on January 14, 2022, I couldn't sit up, stand, or walk without excruciating sharp pain in my lower lumbar back.
Xavier picked Callie up while Alan called for an ambulance. Paramedics arrived soon after. They used a special chair to tote me down to the ambulance from our apartment on the third floor. As Alan followed the ambulance, I prayed.
I inhaled peace, grateful and confident that God was in control as the young man took my blood pressure and comforted me. I thanked him profusely. By the time I arrived at the emergency room, I'd learned the names of the two paramedics who rolled me into the emergency room. I encouraged them and promised to pray for them.
God gave me plenty of time to pray for the paramedics, the nurses, and the doctors who cared for me while Alan and I spent all day and most of the night in the emergency room.
When I laid flat on my back, the pain subsided. Any other position caused sharp pain on the left side of my lower back.
In my stillness, God helped me see beyond myself.
I saw my hurting husband, who had recently torn his Achilles heel. He wore a large boot and used a cane, as he hobbled around and tried to care for me.
I saw the medical staff, zipping in and out of my small room, and offered a word of encouragement then prayed for them as they rushed to the next patient.
After running a few tests and reviewing my x-rays, the team of doctors decided to admit me into the hospital.
A herniated disc was only one of the issues they identified as the culprit causing my pain. But my symptoms weren't consistent with the normal patients suffering from herniated discs. My older injuries in my upper thoracic back, shoulders, and neck complicated things, too.
I saw a team of angels dressed like doctors, nurses, and hospital employees from custodial to nutrition, as they worked to admit me into the hospital.
Every person who stepped into my room showered me with compassion and love.
I couldn't move without causing my pain levels to increase. So, I lay flat on my back and began praying for the people God allowed me to see while I let Him handle my discouragement, fear, anxiety, and despair.
By the time the Northbay angels asked Alan to leave for the night, God gave me a plan that placed peace and joy back in my peripheral vision.
I asked my husband to bring my artillery for the spiritual battle I was already fighting.
As the enemy worked hard to make me doubt the goodness and faithfulness of my mighty and merciful God, the Holy Spirit fueled me with persevering faith and empowered me to fight back.
When my pain overwhelmed me, I released my frustrations and fears through mini-meltdowns. My tears fell into the capable hands of my Savior. I felt His presence and heard His promises lifting my spirit as I read His Word and listened to worship music.
Be the end of the fifth day, I saw God's love being poured out through people.
I saw my Facebook and Instagram families standing in the gap with prayers.
I saw nurses showing love by going out of their way to help me with pain management.
I saw doctors from three cities showing love by listening to me and working together to plan my next steps.
I saw my husband pouring love over me by caring for me selflessly, while dealing with the pain from his torn Achilles' tendon and a few unexpected medical issues that required a biopsy and more tests. He is still waiting for test results and preparing for a surgery this month, while insisting he will take care of me!
I saw our son, Xavier, committing a selfless act of love when doctors mentioned moving me to a live-in care facility to avoid the three flights of stairs at our apartment complex. Without even being asked, Xavier offered his home as a place to heal.
During my hospital stay, I loved my doctors and nurses by offering encouragement, praying for them, and giving out over 25 copies of God Hears Her, over a dozen copies of Waiting for God, and over a dozen copies of Different Like Me.
I left the hospital knowing that my journey was only beginning, my pain would still need managing, my bills would still be mounting, but my God would still be good, faithful, able, and loving.
The Holy Spirit helped me see beyond my pain, past my current struggles, and through my worries, so I could see the mission field with people desperately needing to see the love of Jesus.
He helped me see the people sent to love on me, while I loved on them from my hospital bed and while using a walker on my way home.
Some moments were harder than others.
Sometimes I failed to love well.
Sometimes I didn't want to respond to negative people in love. (I know I'm the only one who struggles with being stubborn and disobedient. Right?)
Sometimes I didn't feel loved.
But every day provided opportunities to choose and receive God's love, which always flows into our relationships.
The apostle John confirmed God's call to love and demonstrated the power of love in 1 John 4.
"Dear friends, let us continue to love one another, for love comes from God. Anyone who loves is a child of God and knows God. But anyone who does not love does not know God, for God is love." (1 John 4:7-8, NLT, emphasis mine)
Love is a sacrificial and intentional choice we make day by day and an overflow of the Spirit of God's love in us.
"This is real love ̶ not that we loved God, but that he loved us and sent his Son as a sacrifice to take away our sins." (v. 4:10)
We cannot receive or give real love apart from Jesus.
"No one has ever seen God. But if we love each other, God lives in us, and his love is brought to full expression in us." (v. 12)
God's children can be recognized by the way we speak, the way we act, the way we think.
John says, "God is love, and all who live in love live in God, and God lives in them." (v. 16)
Then John goes for the jugular and forces us to face ourselves in the mirror.
"If someone says, 'I love God,' but hates a fellow believer, that person is a liar; for if we don't love people we can see, how can we love God, whom we cannot see? Those who love God must also love their fellow believers." (vv. 20-21)
When we're hurting physically, emotionally, mentally, or spiritually, we may not feel lovable or loving. But real love isn't about our forever-fickle feelings.
With Jesus, we cannot help but love.
Our pain may not stop. Our problems may not go away. Our struggles may get harder. Our wait may seem longer. And our faith may feel weaker.
But our God never fails us, never forsakes us, and never forgets to love us so we can love Him and others with the same love that overflows from His abundance. (emphasis mine)
Love changes everything and everyone, starting with us.
***
Who have you failed to love well?
How can you show love to that person selflessly this week?
How has God showed you His love this week?
How have you shown your love for God by loving people this week?
***
Loving God, we cannot love without Your help. Please give us all we need to submit to Your loving Spirit as He empowers us to respond in love through every circumstance we face. Help us to love like Jesus as we live for Jesus one day at a time. In Jesus' name, Amen.
***
You can love your neighbors today by helping me spread God's love!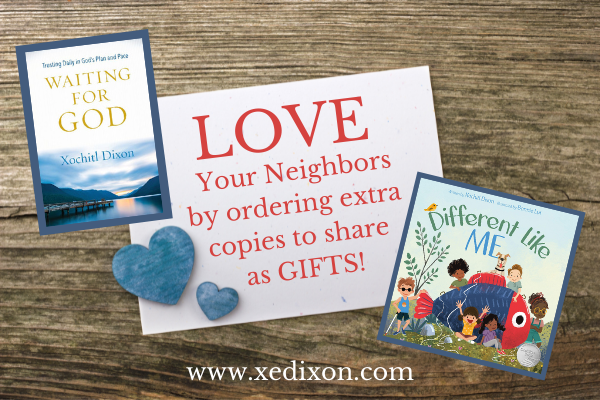 Give a gift that will have lasting spiritual impact on that special someone you love.
Different Like Me, one of five children's books chosen as a finalist for the 2021 ECPA Christian Book Awards, celebrates our differences and our sameness as God's beautifully diverse and purposefully connected image-bearers. In Different Like Me, a diverse group of children join forces to help a friend and discover that God created everyone to be different and special so we can serve together for His glory!
In Waiting for God: Trusting Daily in God's Plan and Pace, I will guide you through 31 days of spirit-refreshing devotions. We will inhale God's Word, exhale in prayer, and rest in God's as we trust Him for healing, for provision, and for miracles when the wait feels endless.
You can shower me with love by leaving a short review on Amazon and any other review platforms you enjoy and by tagging me when you share about my books on social media, too.
Oh, how much that would bless me! The more reviews each book receives, the more Amazon places the books in front of people I can't reach outside my sphere of influence. To God be the glory the honor and the praise!
***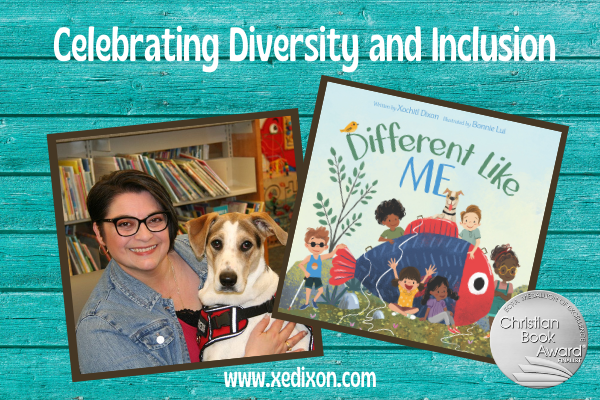 Thanks for being a member of my blog family!
If you are reading this article in your email, please join the conversation in the comment section on my website.
I moderate comments for the safety of our community, so your comment will not show up right away. However, I will read, reply to, and approve every comment that is appropriate to share under my blog articles.
I'm looking forward to growing with you as we remain rooted in God's Word and growing with God's people.
*****