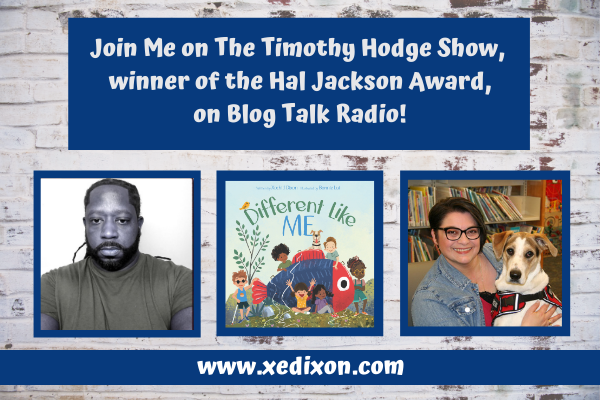 (Book Giveaway: Details in this post.)
God blessed me with a wonderful opportunity to chat with Mr. Timothy Hodge from The Timothy Hodge Show on Blog Talk Radio.
The Timothy Hodge Show started in August 2008 and was announced as the winner of the prestigious Hal Jackson Radio Award from the National Radio Alliance in Las Vegas on June 20, 2020.
This American talk radio show hosted by DJ Timothy Hodge shares live music, celebrity interviews, current events, entertainment news, live media events and much more. You can listen to the show on Power 93.4 FM and on the Blogtalk Radio Network, a subscription based internet radio service.
The Timothy Hodge Show is one of the highest rated syndicated radio shows on the B.T.R Network and has featured a variety of guests, including but not limited to: Montell Jordon, Keith Murray, Yolanda Adams, Jesse McCartney, Gloria Gaynor, Brandy, Regina Belle, Smokey Robinson, Marvin Winans, Mario Winans, Jasmine Guy, Nia Long, Oleta Adams, Evelyn "Champange" King , Stephanie Mills, Cissy Houston, and Regina King.
I enjoyed a great conversation with Mr. Hodge, who happens to be a fellow dog lover!
We discussed my children's picture book, Different Like Me, our shared love for dogs, working to change the perception of people with special needs, and advocating for mental health awareness.
We also talked about how to stay encouraged and make a positive impact as we navigate through the pandemic and continue standing against racism, discrimination, and injustice.
Join me on The Timothy Hodge Show by clicking here.
Please leave comments on the show's page and under this post.
I'll be giving away one free signed copy of Different Like Me on Sunday, September 13, 2020, at 8 pm Central.
To be entered for your chance to receive that signed copy of Different Like Me, please listen to my interview on The Timothy Hodge Show then return to my website and let me know what you thought about our discussion (in the comment section below).
I look forward to hearing from you!
—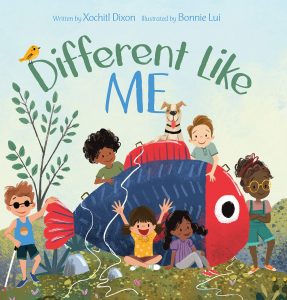 PRAISE: As of today, Different Like Me is still the #1 New Release on Amazon's Christian Children's Social Issues Category and the #1 New Release on Amazon's Children's Special Needs Category. Different Like Me has held that spot numerous times since its August 4, 2020 release date.
You can order your copy of Different Like Me or love your neighbors by ordering extra copies to share as gifts on Amazon today.
If you enjoy Different Like Me, please write a short review on Amazon and any other review platforms you enjoy. Every review makes a difference and can to help place God's message of love and unity into the hands of more readers around the world.
I thank God for your prayers, your encouragement, and your help spreading the word about Different Like Me so that more children will learn to celebrate our differences and our sameness as God's beautifully diverse and purposefully connected people!
—-