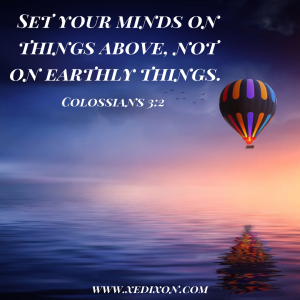 Hope can hurt.
I learned that lesson firsthand this week when I started physical therapy in hopes to strengthen my core and back muscles while waiting for another nerve ablation.
I realized just how weak my upper body is when my therapist, Marea, introduced the first steps toward my slow healing process.
But in that weakness, I also discovered a strength I had no idea still existed.
Surprisingly, my muscle memory was still intact . . . somewhere deep under my extra layers of not-muscle.
Marea called me strong.
Her affirming words encouraged me to believe in the glimmer of hope that my strength could be renewed after over twenty years of debilitating pain and over compensation, which damaged other areas surrounding the original injury. After giving me a few exercises to work on at home, she reminded me that the healing process would be slow.
So, I decided to accept her help, expect the inevitable setbacks, and embrace the pace required to build up what had been destroyed.
Still, when my secret cravings for instant-gratification were denied, I struggled with discouragement.
I fought frustration when my progress didn't go as quickly as I'd hoped. I expected slow . . . but not too slow.
I wrestled despair when it hurt to hope, when it ached my heart to endure another delay, when I began to doubt. What if physical therapy didn't work? What if nothing worked?
For years, I'd tried to protect my back from further injury and lived a hindered-life. My hurting body affected my relationships. And as I began to draw nearer to Christ, I sorrowfully admitted my relationships were damaged by my wounded spirit, too.
I approached my physical healing the same way I often approach emotional or mental healing from hurtful words, from grief, from betrayal . . . the list goes on.
I wanted to stop hurting, to get over it, to feel stronger, to be healed . . . immediately.
Impatience nudged me toward discouragement, which threatened to drown me in despair.
Past pain drove my decision-making process.
Fear of pain, disappointment, and failure kept me from risking my hopes being dashed and tempted me to avoid the much-needed work that would strengthen me.
I needed God's help and the support of others, as I accepted that healing would take time and hoping could hurt when facing setbacks.
The process wouldn't be easy. The fix wouldn't be quick . . . but the rewards are worthwhile now and in eternity.
If I was going to persevere, I needed to place my hope in something bigger than physical, emotional, or mental healing.
When the apostle Paul was in a Roman prison waiting for his trial before Caesar, he wrote to the "faithful brothers and sisters in Christ" in Colossae:
"Since, then, you have been raised with Christ, set your hearts on things above, where Christ is, seated at the right hand of God. Set your minds on things above, not on earthly things. For you died, and your life is now hidden with Christ in God. When Christ, who is your life, appears, then you also will appear with him in glory." (Colossians 3:1-4, emphasis mine)
Because we have the power of Christ in us, we no longer have to live a hindered-life limited by our weak spots.
True life, the only unhindered life, is "hidden with Christ in God" (v. 3). Our weakness withered away when the Lord washed away our sins by giving His life for us (vv. 5-6). When He rose again, He empowered us to thrive in freedom, no matter what our circumstances.
Jesus holds the answers we need, the peace we long for, the hope we desperately seek. When He appears again, we will be with Him in glory. Our hope is wrapped in assurance, in the promise that fuels the persevering faith we'll need if we're going to walk away from the life we lived before Jesus (vv. 7-8).
As we ask God to help us nurture healthy relationships with Him and others, He frees us from our old ways of thinking.
We can grow stronger as we're immersed in our "knowledge" of the Creator of our "new self," our no-longer-self-centered self, our no-longer-alone self, our no-longer-controlled-by pain-or-fear self (vv. 9-11).
"Therefore, as God's chosen people, holy and dearly loved," we're no longer controlled or limited by how we feel physically, emotionally, or mentally.
This doesn't mean our feelings aren't valid. The Lord never minimizes our feelings. He only affirms we don't need to allow feelings to drive our actions or determine how we interact with others.
We can choose to be kind to others, forgive others, and love others (vv. 12-14), even when they don't choose to be kind, forgive, or love us.
We can live at peace with others and at peace with ourselves, be thankful and content . . . no matter what our circumstances (v. 15).
We can nurture heart-deep joy as we encourage one another and intercede for others as we point each other to Jesus (v. 16).
"And whatever [we] do, whether in word or deed," we can "do it all in the name of the Lord Jesus, giving thanks to God the Father through Him" (v. 17).
As we focus on things above, seeing beyond ourselves, we can recognize how small our biggest mountains are in comparison to the bigness of God.
We can begin to understand how we're all connected, how every one of us makes a difference in the lives of others, how our trials can actually be used for good as God grows us spiritually and uses us for His glory.
We can sharpen our Kingdom Vision and learn to trust He's working in and through all things for the good of all who love Him . . . not just us, but all people . . . even those we don't know, agree with, or understand.
And as we surrender each moment of our slow-as-He-determines healing journey to our loving Father, we can risk hoping in Jesus‒who is and always will be our eternal hope.
Lord, thanks for reminding us that You are our only true hope, so we can never truly lose hope. Please fuel us with the peace of Your enduring love. In Jesus's name, Amen.
How can placing our hope in Christ, who is unchanging and faithful and just, help us when our current situations feel hopeless?
 In what situation have you been afraid to hope or hope again?
 Who has God used to encourage you to hope again?
—–