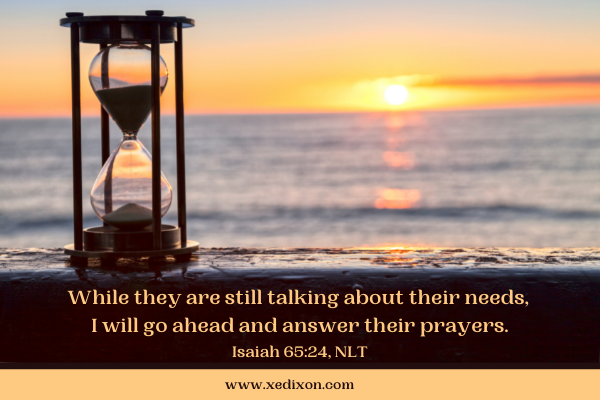 *
In August 2018, while I poured out my heart, emptied my tear ducts, and established a treatment plan with my new doctors, I finished writing Waiting for God: Trusting Daily in God's Plan and Pace.
While struggling to adjust to the severe midwestern weather, I battled depression and signed a contract for my first children's picture book, Different Like Me.
Busyness swept me off my feet, pulled me further from the stillness I needed with my Heavenly Father, and plunged me head-first into a spiritual drought.
I clung to God's promises until I had no strength left and fell into His arms, exhausted and desperate for His Spirit to refresh my weary soul.
When COVID-19 hit the scene, I almost gave up under the strain of being too-close-to-my-spouse-for-too-long. I lost track of days as I ticked off just-one-more empty box on the calendar during the pandemic that lasted longer than I'd expected.
Amid hardships and heartaches, God unwrapped blessings right before my eyes.
When my doctor said pain management was the best they could offer me, God sent readers to donate the entire amount required for our rescue puppy, Callie, to complete her service dog training with Tails for Life.
When doctors diagnosed my friend's four-year-old with Duchenne Muscular Dystrophy, God helped us raise the $22,000.00 required to reserve a fully trained service dog for him from Tails for Life.
When we said goodbye to our sixteen-year-old dog, Jazzy, God brought our sons to visit her for one last cuddle.
When the pandemic prevented me from building a solid launch team for the release of Different Like Me, God sent Mama Jana from Texas to help my ReachOut Bookstore family host the release party for Different Like Me.
As soon as we learned how to dress for midwestern weather and began deepening the genuine relationships we'd been building in Fond du Lac, God provided my husband with an interim position in Napa, California . . . thirty-one minutes from where our youngest son lived.
Good. Bad. Joyful. Sad.
Life happens.
The whirlwind of life's ever-changing circumstances reminds me to walk in the present ̶ one breath at a time ̶ rejoicing in the presence of God and relying on the power of God.
How could I keep moving forward when I couldn't seem to get a firm foothold?
Throughout Scripture, the Lord beckons us toward living each day with an eternal perspective.
In response to the Israelites cries for mercy and pardon, the Lord used the prophet Isaiah to remind them that He has always been able and available.
"The Lord says, 'I was ready to respond, but no one asked for help. I was ready to be found, but no one was looking for me. I said, 'Here I am. Here I am!' to a nation that did not call on my name.'" (Isaiah 65:1, NLT)
God's people rebelled against Him and rejected His image-bearers with hearts infected with self-righteousness (vv.2-5).
He promised judgement (vv. 6-7) and mercy (vv. 8-10), while assuring the Israelites they would suffer consequences for their actions and inaction (vv. 11-14).
Gentiles, the marginalized people the Israelites considered not-enough and not-good-enough, would be invited into God's Kingdom (vv. 15-16).
"Look! I am creating new heavens and a new earth, and no one will even think about the old ones anymore" (v. 17).
God's "true servants" would thrive in the driest valleys, through the fiercest battles, as they trekked through the rockiest terrains in the Meantime Mountains, and as they enjoyed the fragrant fruit of their labor in His vineyards (vv. 18-23).
God would care for His people in all circumstances.
"I will answer them before they even call to me. While they are still talking about their needs, I will go ahead and answer their prayers!" (Isaiah 65:24, NLT)
Through the good and bad, peace will reign on God's "holy mountain" as His people walk in the present, rejoicing in His presence and relying on His power.
*
Mighty and Merciful Creator and Sustainer, thanks for knowing us and our needs intimately. Thanks for knowing our prayers before we even know what to pray.
 Thanks for interceding on our behalf, for fighting for us, for hemming us in and having our backs. Thanks for never abandoning us and never forgetting us.
 Loving and compassionate God, thanks for never giving in when we demand our way because we have no clue how much better Your way is for us.
 Please use every hardship to draw us closer to You and refine us so that we look more like You and respond like You.
Give us an eternal perspective as we move forward by faith, dependent on Your power and delighted by Your presence.
 Give us hearts that long to please You and submit to Your will with courage and confidence, through the good and the bad, trusting You and praising You with all You have given us.
 In Jesus' name, Amen.
*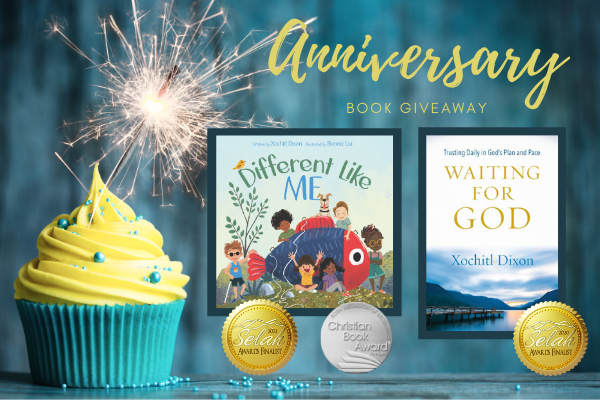 To celebrate the first anniversary of Different Like Me and the second anniversary of Waiting for God: Trusting Daily in God's Plan and Pace, I'm hosting an exclusive Anniversary Book Giveaway for members of my Blog Family.
Please DO NOT REPLY TO THIS EMAIL if you've received this message in your email inbox.
Subscribers to my blog can ENTER the Anniversary Book Giveaway by CLICKING HERE to scroll down to the bottom of the original blog post, "Through the Good and the Bad," and answering the following questions:
Where do you live?
How did you find my blog?
Would like a signed copy of Waiting for God, Different Like Me, or either book?
On August 11, 2021, I will announce the names of the blog family members chosen to receive either one signed copy of Waiting for God OR one signed copy of Different Like Me.
*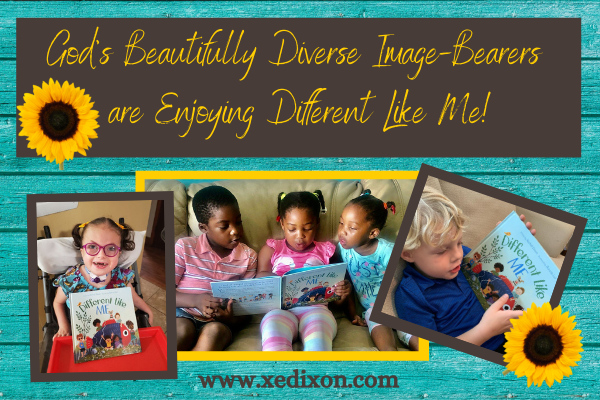 If you want to help me spread the love, you can order extra copies of Waiting for God and/or Different Like Me to share as gifts today!
You can also encourage me by writing a short review on Amazon for Waiting for God and Different Like Me.
To write a short Amazon review, all you have to do is share what you liked about the books and why you would recommend the books to other readers.
*
Thanks for being members of my blog family!
I look forward to growing with you!
*