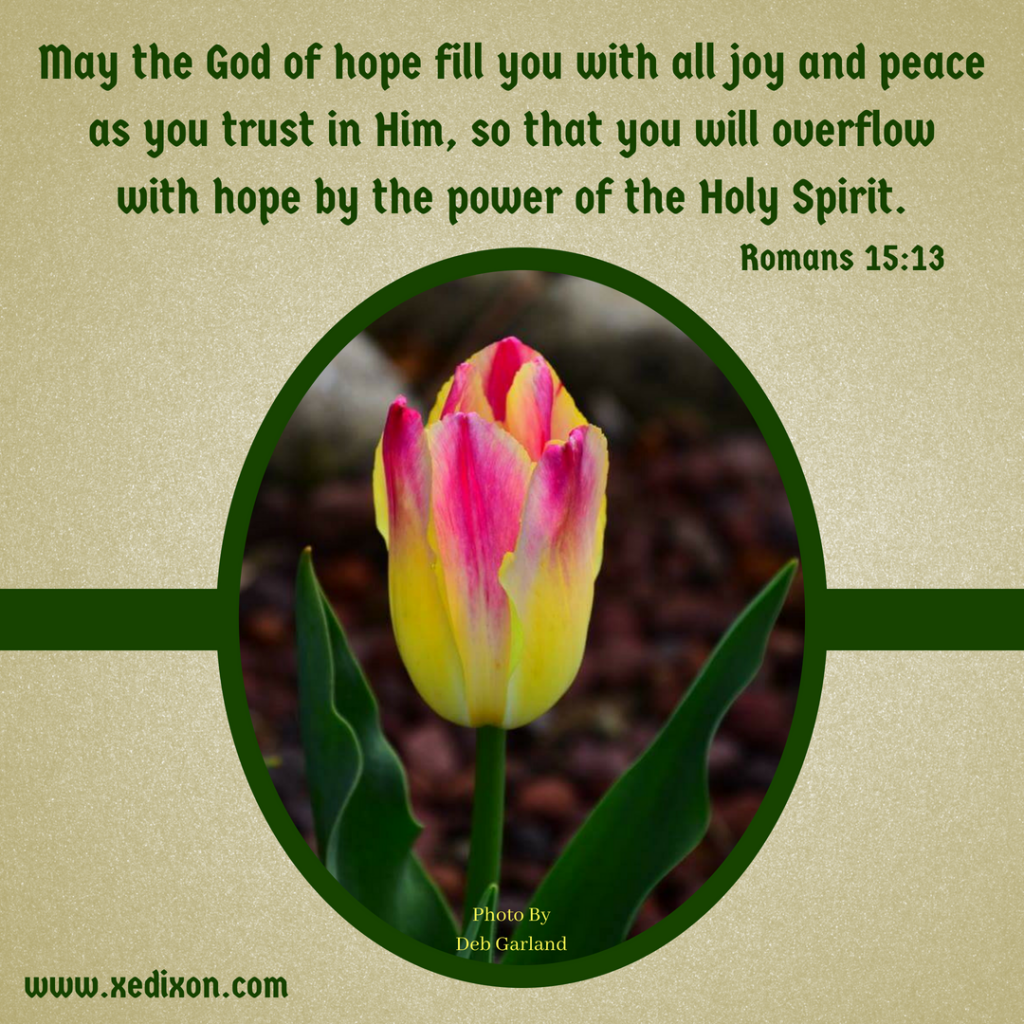 This year has been as memorable and filled with answered prayers as it has been quick in passing. For the last few months, God's been doing a bit of refining work in the lives of my family members.
We're all dealing with different challenges but, by the Lord's insurmountable grace, not one of those situations has knocked us out or kept us down. Hallelujah!
The trials have brought us closer to God and one another in ways I never dreamed possible.
Perfectly? Not a chance. Personalities don't always mesh well within families. Hopeful? Absolutely. God's note even close to being done refining us through these fires.
When we come up against seemingly endless journeys filled with impossible obstacles, it's often tempting to misunderstand the purpose of the wait.
Though it's not always easy, God can clear our perspective about the reasons we can hope with bold confidence.
God gives us the power to recognize the benefits of His planned seasons of stillness, the goodness behind His deliberate pauses, the immeasurable and life-transforming reach of His mercy in the meantime.
The apostle Paul shows us how to overflow with hope, God's hope, by first accepting that hope is not a momentary or stationary state of mind.
Hope is living and breathing faith that assures us that God's promises will continue flowing, when needed, as needed, and even before we know we have a need.
We serve the God of hope, the One who bases the guarantee of His promises on His unchanging character.
The Lord Himself fills us with all joy and peace . . . all . . . as we trust Him.
All. As. Such simple words jampacked with the implication of perseverance, continual shows of Spirit-empowered courage and strength.
Why does He do this? Why does the Lord choose to fill us, to energize us, to empower us . . . to hope with expectation that's solid and strong?
So that . . . we may overflow with hope that covers every trial, hope that runs in and through every one of our relationships, hope that changes our vision and revitalizes the weariest of spirits.
We can praise God in the meantime and trust He is always working in and through the moments we wish would zip by faster. But in His perfect love, He stills our jittery hearts and reminds us that He's got great plans for us in the wait.
How do we overflow with hope in the meantime?
Stick close to the trustworthy King of kings, seeking Him, surrendering to Him, and being dependent on Him.
Hope anchored in the Sovereign Lord keeps our praises bursting through the atmosphere of despair, fear, anxiety, discouragement, and insecurity.
Because of God's ongoing consistency, we can face changes and persevere with great expectations through every moment of His ordained waiting.
 Lord, thanks for helping us walk with steps solid in contentment and confidence in Your perfect love and all-around goodness. Please help us remember that trust is a verb that tugs us onto the rocky-edges of mountaintop faith. As You secure our footing in Your infallible truth, we can turn to You and count on Your love to carry us, change us, and cover us in Your healing mercy. Please help us breathe in Your everlasting hope and exhale with grateful hearts as we share Your hope with others. In Jesus's name, Amen.
—–
Special thanks to Deb Garland for blessing me with the privilege of using her photo to create this week's encouragement meme.
—–