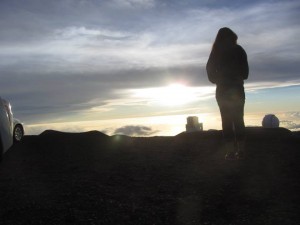 "There came a man who was sent from God; his name was John. He came as a witness to testify concerning that light, so that through him all men might believe. He himself was not the light; he came only as a witness to the light. The true light that gives light to every man was coming into the world." (John 1:6-9, NIV)
The apostle John shares the story of John the Baptist, an ordinary person who didn't crave attention for himself. John, Jesus' older cousin, diligently pointed people to "that light," a specific Light, the Christ. John embraced every facet of his role as a witness to the Light, knowing good and well that he was only a reflector for the Light.
When we think of witnesses, we often picture people who see something and share the details of what they saw with others. But the Greek word used in this verse, martyria, is a noun that means testimony and evidence. This is the same word from which martyr was derived.
So, in this New Testament context, to be a witness to the Light requires personal experience and sacrifice, not a second-hand description of an event that doesn't impact the storyteller intimately.
The life of a witness to the Light is a testimony in itself, evidence of God's power, mercy, grace, love, and faithfulness within an intimate relationship with God Himself.
John the Baptist, empowered by the Holy Spirit, recognized Jesus as Lord when he was in his mother's womb (Luke 1:39-45). God purposed John's life to point to Jesus (Luke 1:76-79). His time in the desert prepared him to be a bold witness for the Lord (Luke 1:80). He embraced his small part of God's bigger plan (Luke 3:4-6).
The Holy Spirit led John the Baptist to "testify concerning the light, so that through him all might believe" (John 1:7). This responsibility of believing in a way that changes lives applies to all followers of Christ.
We can settle for the dictionary's definition of believe: "to have confidence in the truth, the existence, or the reliability of something, although without absolute proof that one is right in doing so; Only if one believes in something can one act purposefully." (Dictionary.com)
But the Greek word used in John 1:7 incites a deeper commitment.
Pisteuō means "to put one's faith in, to trust with an implication that actions based on that trust may follow" (Strongest).
To believe isn't a passive, impersonal verb. True belief demands action. As a Christian, that action is expressed through our obedience to God's Word.
Each and every one of Jesus' disciples receives the privilege of becoming a witness to the Light.
But, before we can shine, before we can live like we truly believe what God says in the Bible, we must receive and submit to the "true light that gives light to every man" (John 1:8).
Every believer is given the gift of the Holy Spirit, the moment we profess Jesus as Lord, repent and turn away from our sins, and receive Jesus as our personal Savior.
Still, many of us don't know how to tap into God's power in us.
We try to be good, to change our thinking, to make right choices. We attempt to align our thoughts with Scripture, to go against our natural instincts and obey God with a good old burst of will power.
We sabotage our relationship with God and others by settling into an insane cycle of self-destruction, aka self-help.
We refuse to hop off that crazy-train-to-nowhere-good, thinking we have the power to change ourselves or our circumstances if we just try harder or work smarter.
We neglect Jesus' simple proclamation that leads to the peace and contentment of a courageous life of abundance in Him: "I am the vine, you are the branches. If a man remains in me and I in him, he will bear much fruit; apart from me you can do nothing." (John 15:5)
But, when we admit our need for our Savior, not just for eternity but for each and every day on this side of eternity, He'll give us the courage to surrender to the Holy Spirit who dwells in every believer.
The trials won't disappear. But our perspective matures, our purpose is clarified, our path is lit.
We can embrace our desperate need to stop trying to change ourselves, to stop trying to control our circumstances, to stop trying to avoid pain, to stop clinging to things we need to release in order for true healing to begin.
Believing God helps us trust God's character, thus trusting His timing and His plan. Then, and only then, will we be ready to become witnesses concerning the Light.
Faith sprouts from our testimony, evidence of God's grace, proof that we can be confident in God's abilities, motives, faithfulness, and boundless love for us.
As we bow down in reverence to our Heavenly Father, admitting our weaknesses and accepting our total dependence on Him, He is the One who raises us up as beacons of hope in this world shrouded with the darkness of sin.
The more we soak in the Light, the loving and constant and mighty presence of Jesus, the balm of His unchanging Word changes us and the more we'll reflect His glorious Light.
As we experience God's love in action and surrender our will while submitting to His will, our life becomes a witness concerning the Light.
All who hear our story will have evidence enough to believe and place their trust in our Savior, as they too choose to depend on the power of the Holy Spirit.
Hallelujah!
Lord, thank You for assuring us that we can't possibly do Your job. Please give us the courage to give in and give up, so that You can come in and lift us up. Help others see our lives as evidence of Your greatness and unending faithfulness. Help us notice the ways You're working in and through the ordinary and extraordinary moments that make up our testimony and magnify the power of Your Holy Name. Help us stop trying to save ourselves and start allowing You to be our Savior. In Jesus' name, Amen.
—–
Please describe a time when you felt trapped on the self-help-crazy-train-to-nowhere-good.
How did it feel when God helped you admit Your need for Him?
How has God used someone else's testimony to help you believe Him?
—–
Thanks for joining me for this week's installment of "Meeting Jesus Face-to-Face in the Gospel of John." If you don't know Jesus, yet, or if you want to know Him and trust Him more, I encourage you to join me next week for "Believing then Receiving," asking God to meet us where we are and transform us from head to heart.
—–
Photo by Lauren Pfahlert, used with permission July 2015.
—–
Works Cited
Dictionary.com
Goodrick, E. W. & Kohlenberger III, J. R. The Strongest NIV Exhaustive Concordance. Grand Rapids, Michigan: Zondervan, 1999.
—–