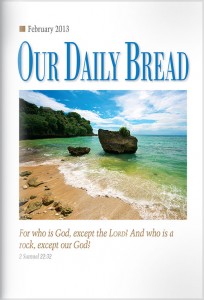 When I made the decision to write for God's glory, I knew I would need to continue being diligent in making it a priority to nurture my personal relationship with Christ through the prayerful study and application of Scripture.
The Lord used Our Daily Bread Ministries to prepare my heart for Him years before I surrendered my life to Jesus. I still use these free daily encouragement devotionals to nurture my spiritual growth and help me stay on track with my daily Bible reading.
In April 2016, I was invited to serve through Our Daily Bread Ministries. Starting in April 2017, God will be using my small offerings to minister to readers, too.
Giving back to the writing community is one way I enjoy expressing gratitude to God for all He's given me.
For Devotional Writers:
I've been blessed to have generous writers and editors invest in my training over the years. As I continue to hone my craft and practice writing devotions, I want to share what I've learned. Click the following link to download "The Art of Writing Devotions," the tip sheet I created to share with writers who are seeking to share the Lord's love and truth through devotional writing: The Art of Writing Devotions – By Xochitl E. Dixon – February 2017
For Article Writers:
As we continue to share the Lord's love and truth, using writing as a tool for ministry, we can submit articles to magazines and blogs. Though I'm still learning, I've developed 25 tips that help me stay focused as I continue using my God-given voice through article writing. To download "Writing Strong Articles," please click the following link: Writing Strong Articles – By Xochitl E. Dixon – March 2017
For Nonfiction Writers: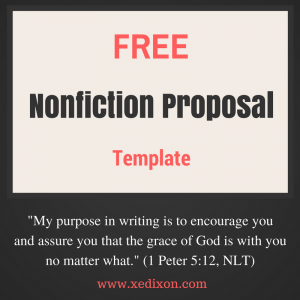 After reviewing samples shared by several of my writing friends and studying books on writing proposals, I created a template that worked best for me. Feel free to use this template as is, or change it to suit your needs. May God bless your writing journey, as you grow closer to Him and share your gifts for His glory.
Nonfiction Proposal Template Created by Xochitl E. Dixon – Writers Resource Page September 2016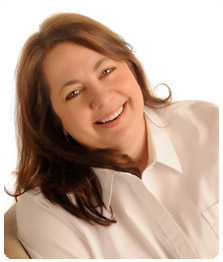 Investing in a writing coach and mentor is a wise choice, although it may not be right for everyone.
The Lord led me to my writing mentor in 2010. Sandra Byrd is an award-winning author who serves as a writing coach, as well. To inquire about her services, contact her through her website. Her prayers, training, ongoing encouragement, and wise counsel have been invaluable to my growth as a writer and a disciple of Christ.
Critique Groups are vital, if we're writing for publication.
I'm blessed to be a part of the Castro Valley Inspire Christian Writers Group. Although I can no longer attend the monthly CV Inspire meetings, due to my current health complications, God has used group members to encourage me and has allowed me to prayerfully encourage and work with several members online.
We can find great support through a healthy and holy writing community.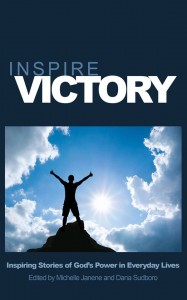 Check out what God is doing in and through Inspire Christian Writers and discover more about the benefits of becoming an Inspire member, including being connected with a critique group in your area or online. Members can display their books on the Inspire website, enjoy discounted or free training workshops, and be immediately plugged into a powerful prayer group. Members are also given the opportunity to submit to the yearly Inspire anthologies, our blog, and Inspire Press, for those interested in self-publishing their work.
The Christian writing community thrives online!
A few of my favorite writing blogs are hosted by Books & Such Literary Agency, The Steve Laube Literary Agency, and Jerry Jenkin's blog. Jerry Jenkins also offers many top quality, free resources for writers.
I also enjoy equipping and encouraging writers through my prayer posts, author interviews, and the various articles I share on the Inspire Christian Writers blog. I learn from my fellow Inspire members when they share their articles on our blog, too.
The Mount Hermon Christian Writers blog also offers great tips for writers preparing for their conference.
It's also wise to find at least one writer you can work with that understands your genre and can commit to a writing schedule that works for both of you.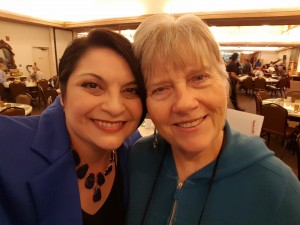 This photo was taken at the 2016 Mount Hermon Conference. My amazing writing and prayer partner, Colleen Shine Phillips, has been serving as a missionary in Chile for over 40 years through the ministry of Christian World Mission. Her work has been published through Focus on the Family's Clubhouse Jr., Clubhouse, and on her blog.
I've grown as a writer, and as a disciple of Christ, as we continue to use the gifts God gave us to serve Him and offer one another weekly accountability and prayer support. I thank the Lord for bringing us together at the Mount Hermon Christian Writers Conference.
You, too, can connect with wonderfully talented writers and be equipped and encouraged through the following Christian writers conferences:
Mount Hermon Christian Writers Conference in Mount Hermon, California.
West Coast Christian Writers Conference in the Bay Area, California.
I would love to attend the following conferences, God willing, and highly recommend them to writers:
American Christian Fiction Writers Conference
Oregon Christian Fiction Writers Conference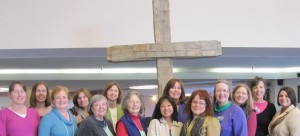 A special thanks to the following conferences that God used to help me grow as a writer, although they are no longer offered:
Christian Writers Seminar in Castro Valley, California. (Photo from February 2012)
Christian Writers Guild and the Writing for the Soul Conference in Colorado.
TEEN WRITERS: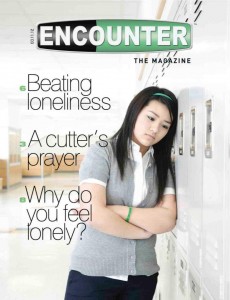 I have a heart for encouraging teens in growing their personal relationship with Jesus and honing their craft as young writers.
I'm available to teach writing workshops to middle school and high school students interested in writing devotions, nonfiction articles, short stories, or novels for the Christian market.
There are also great training opportunities for teens through the Mount Hermon Teen Track.
Some magazines are open to submissions from teen writers, too.
ENCOUNTER – The Magazine and Devo 'Zine have allowed me to serve the Lord through my writing by publishing my work, and are also accepting submissions from teens.
Start submitting your work today!
ALL WRITERS can use their gifts for God's glory and enjoy the rewards of serving through the ministry of magazine writing. Check out my article The Ministry of Magazine Writing (Part 2), originally published on the Inspire blog, to find links to Christian magazines that pay writers. If you're wondering why it's worth considering writing for Christian magazines, check out my interview with agent Steve Laube, The Ministry of Magazine Writing (Part 1), also originally published on the Inspire blog.
God did not create us to walk by faith alone. And writing for His glory doesn't have to be an isolated endeavor, either.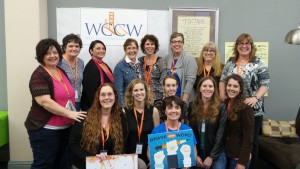 Christian writers are more successful when we are intentional about developing deep relationships with God and others, especially other writers.
We're not in competition with one another. There's no need for comparison or jealousy, because the Lord created each of us with unique voices and stories only we can share.
We are meant to add value to the body of Christ and can learn from one another, as we offer prayer, support, and encouragement as we recommend resources and share what God has taught us through our own writing journey.
May our loving Father bless you with courage, wisdom, discernment, humility, and persevering faith, as you enjoy becoming an important part of a healthy and holy writing community.
I look forward to growing with you and am thankful for your partnership in sharing the Gospel of Christ through the written words He places on our hearts.
—-