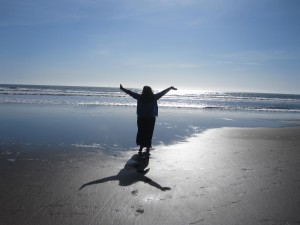 "Where can I go from your Spirit? Where can I flee from your presence? If I go up to the heavens, you are there; if I make my bed in the depths, you are there. If I rise on the wings of the dawn, if I settle on the far side of the sea, even there your hand will guide me, your right hand will hold me fast." Psalm 139:7-10, NIV
Thank You, Lord, for reminding us that You are Immanuel, God with us.
When we are facing uncertainty, You shine a light on our path.
When we are feeling isolated, lost, or alone, You hold us firmly in love everlasting.
You go before us and secure our flank.
Your presence overpowers the magnitude of our circumstances.
Your Word reminds us we can do nothing apart from You.
Even though we know You're constantly present with us, we invite You into our day to day living, Lord.
We invite You into our writing process, too.
Please give us the story ideas that bring You glory.
Help us seek Your face before we sit down to write.
Help us bend to You as we craft each piece, allowing you to guide our word choices.
Help us praise You as we welcome You into the editing process.
Help us trust Your plan, even when it differs from our expectations.
May each piece we write be a reflection of our communion with You. We surrender our writing journey to You, Lord.
In Jesus' name, Amen.
How do you invite God into your writing process?
—-
A portion of this prayer was previously published on the Inspire Christian Writers blog on May 6, 2012
—-