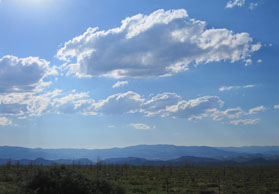 —–
Once I transitioned from hobby writer to professional freelancer, I set reasonable goals, worked hard to continue honing my craft, and plugged into a fabulous critique group through Inspire Writers.
Determined to keep God in the center of my writing process, I made it a priority to spend time studying His Word. I prayed before writing and acknowledged His constant guidance.
Seeking God's direction at every turn empowered me to follow Him through the Valley of the Unknown. He nudged me off the fiction track and into the realm of nonfiction writing.
"But, Lord, I'm a novelist."
You're My servant.
"But I don't know anything about the art of creative nonfiction."
I've equipped you to learn, so follow My lead.
Knees knocking, I obeyed. I joined the nonfiction track for beginners at the 2011 Mount Hermon Christian Writers conference.
I arrived at Mount Hermon, trying not to think about the completed fiction manuscript I'd left at home on my bookshelf.
Through honest critique, I accepted that my teen devotional was not focused enough to market as a book. My instructor, Jan Kern, suggested I separate the articles and submit them to magazines.
I refused to give in to discouragement. After all, I'd gone to Mount Hermon to hone my craft, not pitch a book.
I asked God to help me learn more about magazine submissions and picked up the blog posts I'd submitted for critique. The posts were short illustrations based on experiences with my dog.
My critique was encouraging. But, who would want to read a book of doggy devos?
I determined to enjoy the rest of the conference learning, meeting new friends, and spending some time with the Lord.
As I prayed and moved forward, God orchestrated one divine appointment after another. He secured me an invitation to submit my nonfiction project to a publishing house that was not even considering devotionals during the conference.
Talk about God's grace.
I pitched an idea that had barely begun to spark in my mind. I accepted the invitation to submit, without even knowing what was included in a nonfiction proposal.
Faith? Insanity?
Whatever you call it, the following eleven months challenged me intellectually and spiritually.
Committed to obedience, I studied the art of writing devotions. The feedback from my critique group strengthened my writing skills.
I submitted my proposal on March 5, 2012. Whew! Waiting for their answer couldn't be as hard as completing the proposal, could it?
It wasn't until a few days after I pushed send that I realized what God had been doing over the past year. While I was working on my devotional, I was also submitting short stories to a teen magazine editor I'd met at Mount Hermon.
Since the 2011 conference, I had sold four stories to ENCOUNTER – The Magazine and a poem to Devo 'Zine, the teen magazine published through Upper Room Ministries.
God had been helping me build my readership with teens. All I had to do was follow Him through the Valley of the Unknown.
This year, along with my nonfiction proposal, I'll be pitching my teen novel at Mount Hermon.
I don't know where these open doors will lead, or if they'll be slammed in my face. But, I do know that God is faithful and good.
I can acknowledge every closed door as an exciting opportunity to grow and submit to the next step He has planned for me.
I can trust His leading, even when He takes me on what looks, to me, like a detour.
—–
How has God used a detour to increase your faith?
——