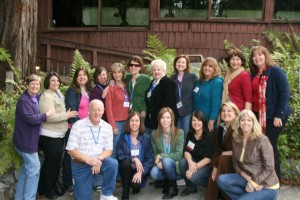 "From him the whole body, joined and held together by every supporting ligament, grows and builds itself up in love, as each part does its work." (Ephesians 4:16, NIV)
Scripture affirms that Christians grow in community. As we work through conflicts and serve one another within healthy and holy relationships, God prunes His children so they bloom in Christ-like attitude and behavior.
This biblical perspective of growing in spiritual maturity applies to the writer's journey, as well.
As Christians wanting to use our gifts for His glory, we need community in order to grow spiritually and hone our craft in excellence. When we remain humble and teachable, we honor God and can improve our writing skills in ways we could never manage in isolation.
"You will always lose objectivity about your own writing. You will always have something you can improve in your craft. And you will always need humility in this and every aspect of your life." (Jeff Gerke, The Art & Craft of Writing Christian Fiction)
A good critique group and continual training, especially through writers conferences and workshops, help prepare writers to rise up out of the slush piles.
Since I've joined Inspire Christian Writers, my writing skills have been sharpened and my work has been published.
My critique group helps me catch mistakes that my eyes skim over after I've completed numerous self-edits.
They help me identify my pet words and phrases, challenge me to use active verbs and develop a deeper point of view for my characters.
They encourage me to strengthen my plot and keep my dialogue meaningful.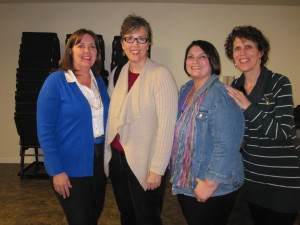 As a member of Inspire Christian Writers, I've been blessed with another perk. These writers pray for me!
The emotional support and thriving sense of community are priceless.
Their prayerful and professional feedback helps me take my writing to a higher level of quality.
They prove time and again that there is always something new to learn and that everyone has something of value to offer to my growing process.
In The Introduction to Christian Writing, Ethel Herr defines a critique group as a "small group of committed writers seriously interested in critical assistance for their never-ending flow of projects." She notes that the "emphasis is on actual working to improve manuscripts and skill level of members."
When we're connected to a positive and diligent group of writers, we can build one another up in love, support and encourage one another as God grows us spiritually through our writing journey, and challenge each other to excel in the craft.
It's also a whole lot more fun when we know we're not alone on this crazy adventure of learning to use writing as a tool for ministry.
How has your experience in critique groups helped you improve as a writer?
If you're not a writer, how has God used community to grow you spiritually?
We can all benefit by hearing your story.

—–
Photos taken of Inspire Christian Writers at the Mount Hermon Christian Writers Conference and The Christian Writers Seminar
—–