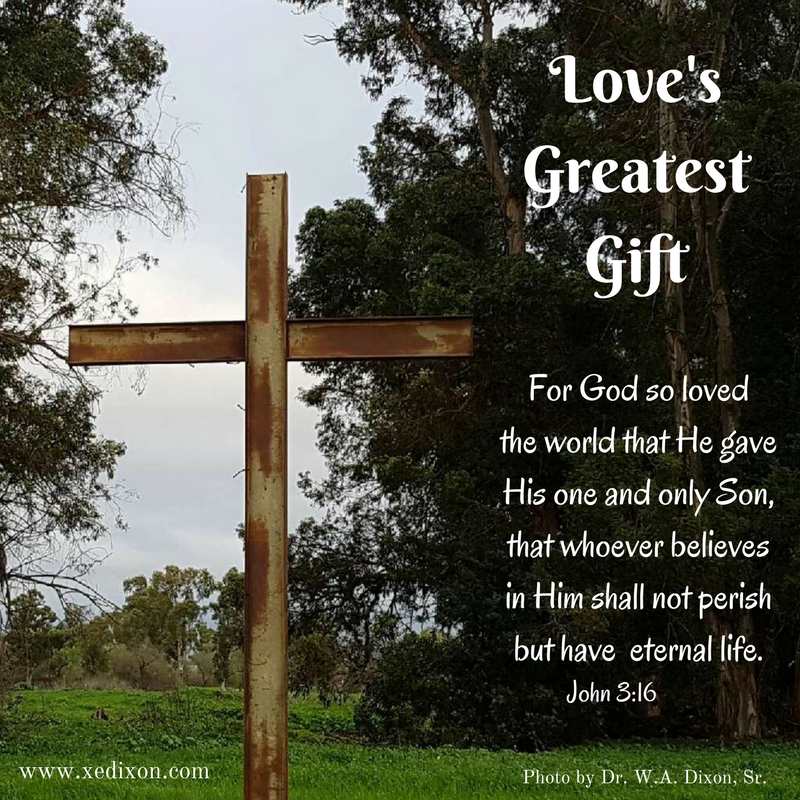 (SUGGESTED READING – John 3:1-21)
Father God, there are no words grand enough to capture the depth of our gratitude for who You are and all You've done . . . all You've done for the sake of Your love for all the people You've created in Your image.
Sometimes it's easy to minimize, or just not think about, the magnitude of what You did when You chose to put on flesh and dwell among us.
Thank You, Father, for sending Jesus−fully God and fully Man, born as a babe, grown to manhood, and now reigning as the Risen King and the only High Priest who understands everything we could possibly experience in our human frailty.
Thank You for the gift of Your Holy Spirit, He who dwells in us when we repent, surrender our lives and accepting Jesus as our personal Lord and Savior.
Too often, we ignore the Holy Spirit when He nudges us toward Your Word.
We shy from reflecting on the immensity of Your suffering from the moment Your beautiful holy feet touched this dusty earth You created . . . to the moment You ascended back to Your rightful Heavenly throne.
You willingly took our place on the cross, paying the cost for our sins of yesterday, today, and even tomorrow.
Your love endured the punishment meant for us−sinners in need of saving−as You loved even those who beat You, mocked You, spit on You, and hated You.
Forgive us for the moments we whisk past the Good News as if it's old news, Lord.
You, Heavenly Father, gave Your only Son−Love's greatest gift−so that those who believe in Him will have eternal life.
Please don't let us ever forget that eternal life begins now, with the privilege of knowing You personally, interacting with You intimately, and living for You abundantly.
Please create new hearts in us, hearts that love the Light, that love Your Truth, that live to love others like You love . . . because You first loved us.
We are Your beloved ones, Lord.
Do what You will, Father, and help us trust Your enduring love . . . yesterday, today, and forever.
In Jesus's name, Amen
—–
Photo taken by and used with permission from my amazing husband, Dr. W. A. Dixon, Sr.
Meme created by Xochitl E. Dixon.
—–