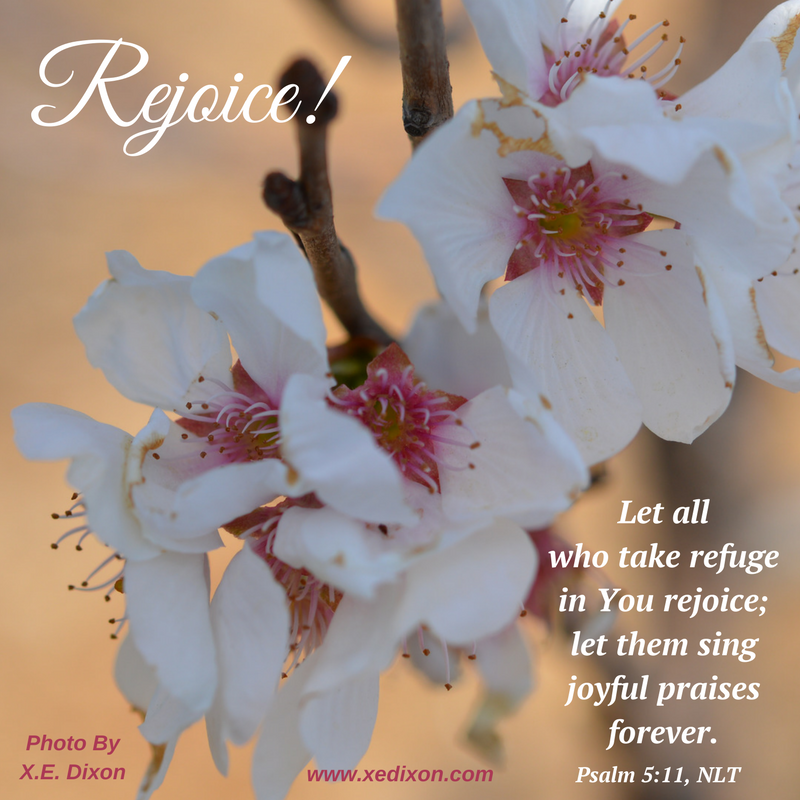 "But let all who take refuge in you rejoice; let them sing joyful praises forever. Spread your protection over them, that those who love your name may be filled with joy." (Psalm 5:11, NLT)
Lord, You are all-knowing, all-powerful, all-good, and all we need. You created us. You sacrificed Yourself to save us. You rose for us. You live for us.
Thank You. Thank You. Thank You, Lord!
Mighty and merciful Father, thank You for providing for us, protecting us, and empowering us to persevere with courageous faith rooted in Your life-transforming love.
When we're tempted to let discouragement or discontent douse our joy, please remind us of how much You've done for us, how much You've given us, how much You've proven You care for us.
When we're tempted to complain about how tough our situation seems or how unfair the hand we're dealt feels, remind us that there are so many things that could have happened that You protected us from.
Your great purpose prevails every time You answer our prayers, even when You answer with a no or a wait.
Your faithfulness endures during the unexpected U-Turns and delays You planned with great care.
As we take refuge in You, as we trust Your power and Your love, as You help us submit to Your authority and find comfort in Your perfection, please help us overflow with joyful praise.
We love You and are overwhelmed with the thought of how deeply You love us.
Lord, please ensure the eternal truth of Your endless love for us sinks deep into hearts.
You love us. Oh, how You love us, Lord.
You love me.
Hallelujah! Hallelujah! Hallelujah!
In Jesus's name, Amen
—–
Photo taken by and meme created by Xochitl E. Dixon.
—–