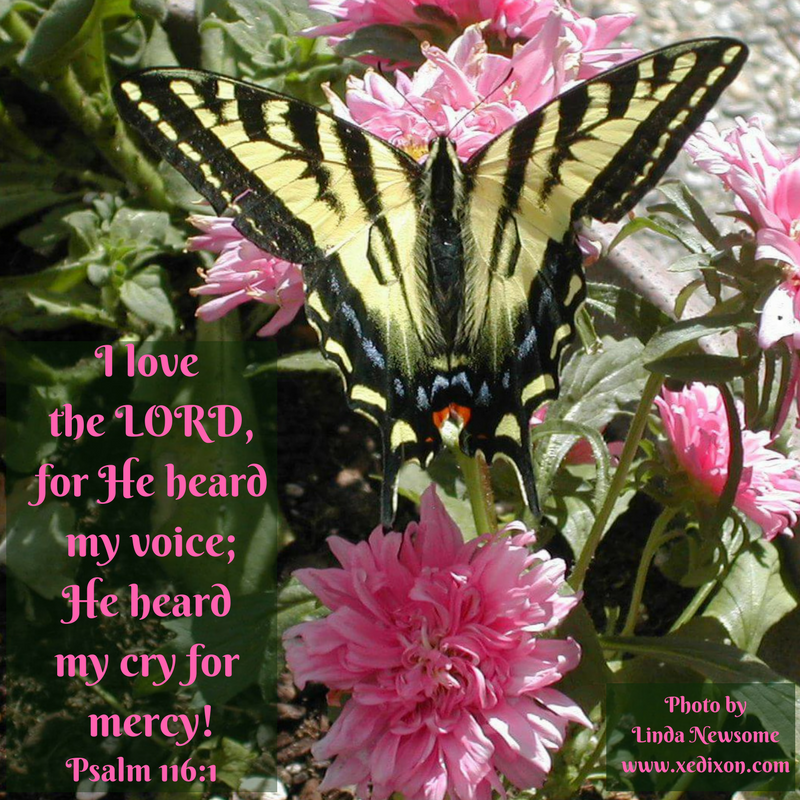 (SUGGESTED READING – Psalm 116)
Thanks for hearing our voices, Lord (v. 1).
You've proven Your faithfulness time and time again.
You've revealed Your great love for us, demonstrating patience and grace even when we're impatient with You.
Thanks for caring about every sob that pours over our lips and every silent cry triggered by the pain we can't put into words.
Thanks for delighting in every song of praise we sing to You and every whispered prayer of thanks we offer You.
You invite us to be honest with You as we process our emotions. You never minimize or ignore our feelings.
And You always, always respond in love, mercy, compassion, sovereign goodness, and wisdom.
How can we ever thank You enough, loving and dependable Father?
When we can't see You working or understand Your purpose, when the wait or suffering feels unbearable, and when we can't even begin to imagine any good coming out of our situation, You−Almighty and Sovereign God−will always make Your presence known and offer to carry us through.
And we can trust now and forever, Lord.
You will be available when we need to call on You all the days of our lives (v. 2).
You are gracious and righteous and full of compassion, Lord (v. 5).
You are our Protector and Rescuer, our Refuge and Good Shepherd (vv. 6-9).
Please give us the desire and diligence to seek You daily in the treasure of Your Holy Word, made accessible by Your Holy Spirt, who lives in us and empowers us to live for You.
Give us ears to hear You clearly and hearts to love You by obeying You, one day at a time.
We can do nothing without You, Lord. Nothing.
Thanks for listening, Lord. Thanks for reminding us You really do care.
In Jesus's name, Amen.
—–
Photo taken by and used with permission from Linda Newsome.
Meme created by Xochitl E. Dixon.
—–