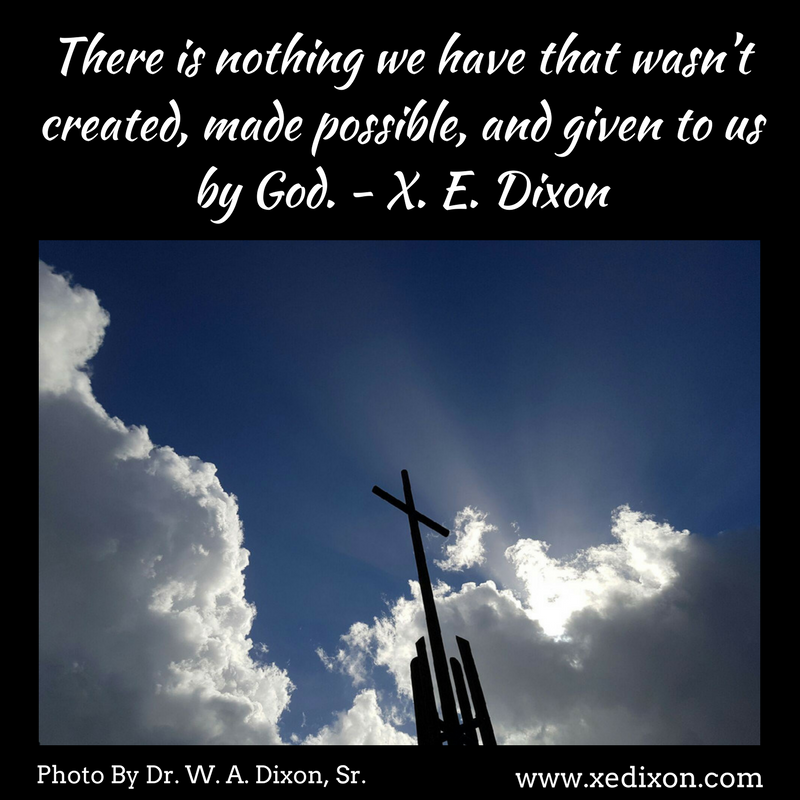 (Suggested Reading: Mark 10:17-31)
Before I surrendered my life to Christ, I had it all. At least I thought I did.
Though I've never been rich, I've always had plenty. I didn't have the best, but what I did have was good enough for me. Though I experienced trials, I was tough. I got through them on my own, unscathed.  I managed to get along just fine. At least I thought I did.
I was a good person. I didn't do anything really bad. I believed in God, even though my twisted perspective painted Him as a punishing avenger, not a loving Father. I figured as long as I kept doing the right things and worked hard, I'd earn and deserve everything I had. I could be content with simply getting by. At least I thought I could.
My idolatry of self-sufficiency and comfort blurred my desperate need for a Savior.
Of course, I prayed when I needed God to do something for me, to spare me from loss or pain, to give me what I wanted, or to make things go my way. But I wanted all of that for nothing.
When it came to be investing in or sacrificing for God, I'd clam up.
My attitude then reminds me about the Rich Young Ruler who came to Jesus looking to inherit eternal life (Mark 10:17-31). He wanted the benefits the Lord offered to His followers, at no cost to himself.
This man claimed to have obeyed every single commandment since childhood (v. 20). Seriously? He never once disrespected his parents or told a lie? Never?
Ironically, the rich young ruler didn't even realize he was breaking the first commandment (Exodus 20:3) when he placed himself and his riches above God.
While Jesus could have slammed him over the head with the Truth, He chose to respond by loving him (v. 21). The Lord didn't chastise him, condemn him, or even mock him. In love, Jesus invited him to step into his inheritance, which surpassed all expectations and promised an abundant life in God's presence (v. 21).
What one condition did the Lord give in order for the man to receive this priceless gift?
Jesus wanted His rightful throne, to be Lord of his whole life, to be trusted as the man surrendered everything for Him−the Giver of all good things (v. 21).
But the man grieved and walked away (v. 22), placing temporal gratification and a false sense of security over the eternal benefits of following Christ.
I've been guilty of withholding from God, too, before I surrendered my life to Jesus and even in some areas of my life now.
At times, I've clung to friendships I should have released into His hands, as I walked away. I've guarded my emotions, afraid to let Him decide how to work in my heart and in the hearts of those I loved.
I've hesitated to put God ahead of everything and everyone else, wary of trusting Him by giving Him my all, afraid of how my commitment to Him might lead to problems in family relationships, or even in my relationships with members of my church family.
I've allowed worry to limit my generosity, anxious that I wouldn't be able to afford my increasing medical bills.
But God's proven His faithfulness when I gave Him everything in the past.
He's reminded me time and again that He's trustworthy when I give generously from what He's given me, when I give Him back everything He's given me.
So, I'm asking the Lord to help me surrender completely, to give Him all of me, fearlessly. It won't be easy, but it won't be impossible with God.
Giving means we risk not having, we risk losing, we risk hurting.
But just as the Lord assured the rich young man and His disciples, He promises His love can be trusted and His provisions would always abound and satisfy. He also affirms we'll endure persecution and experience trials on this side of the earth, though our hope is secured in eternity with Him (vv. 29-30).
A beautiful thing happens when we submit to loving our loving God. He transforms our hearts and minds and our perspective changes from temporal to eternal.
We no longer desire to place ourselves, our needs, our wants, our dreams, or even our fears, in a place of importance that only belongs to the Lord (v. 31).
The rich young ruler held back his wealth from God. But we can withhold many other things from the Lord.
Whatever or whoever we refuse to entrust to Him, whatever or whoever comes before God, whatever or whoever we can't stand the thought of losing or giving up, becomes our treasure.
We cannot fully love God if we refuse to relinquish our rights and place Him in His rightful place as Lord, in every aspect of our lives.
Scary? Maybe. But not as much as a life willingly separated from God.
There is nothing we have that wasn't created, made possible, and given to us by God.
Every skill, ability, dream, gift, and source of joy in our lives was created by and entrusted to us by our loving God.
He can be trusted, because of His unending love for us.
Why should we love God when we've got all we need?
Because Christ is all we need.
"He is the image of the invisible God, the firstborn over all creation. For by Him all things were created: things in heaven and on earth, visible and invisible, whether thrones or powers or rulers or authorities; all things were created by Him and for Him. He is before all things, and in Him all things hold together.
And He is the head of the body, the church; He is the beginning, the firstborn from among the dead, for that in everything He might have supremacy. For God was pleased to have all His fullness dwell in Him, and through Him to reconcile to Himself all things, whether things on earth or things in heaven, by making peace through His blood shed on the cross." (Colossians 1:15-19, NIV)
Hallelujah!
Lord, thanks for being a God worth loving in word and deed! Please help us love You so much that obedience becomes a privilege not a burden. Help us to be so overwhelmed with Your love for us that we give to You and to others, fearlessly and faithfully. Help us risk being loved, risk loving, and remember nothing is more risky that when we choose not to follow You. In Jesus's name, Amen
—–
Is there something or someone you are refusing to place in God's loving hands, something or something you don't trust Him with?
—-
Photo taken by Dr. W. Alan Dixon, Sr. and meme created by Xochitl E. Dixon.
—–