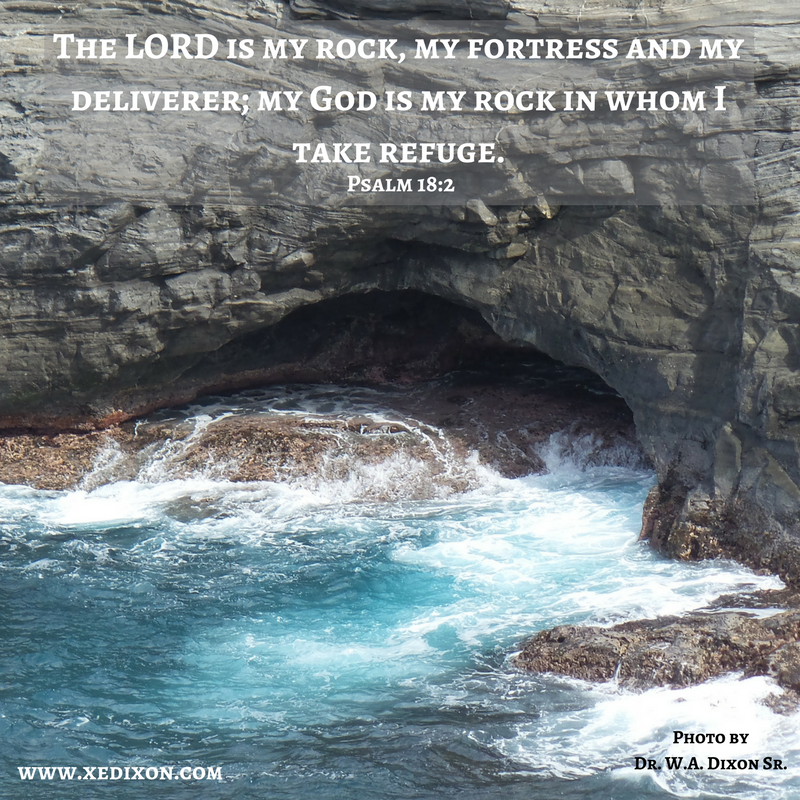 (Suggested Reading – Psalm 18:1-18)
October cleared the charts as a tough month seasoned with plenty of opportunities to lean on and praise the Lord. It's been three years since I lost my mom to cancer. I entered the sixth year of my healing journey and am still experiencing severe muscle spasm flare-ups that lead to debilitating headaches. Physically and emotionally spent by the end of the first week of October, I considered cancelling the vacation we'd planned.
By God's grace, I was able to travel. I spent the first few days of our vacation recovering in our hotel room and could only endure short outings each day.
Still, I thanked God that we were able to enjoy our time together as we continue to adjust to our "new normal." But adjusting is a process.
After returning home from our trip, I spent a few days drowning in discouragement.
The Lord blessed me with some amazing people who offered encouragement and prayer, some were readers I haven't even met in person. But during a few of my darkest valley moments, their attempts to lift my spirits fell on deaf ears:
"You can do this."
"Stay encouraged."
"Keep hanging on to Jesus."
"Hold on to your faith."
Though people meant well, those phrases reminded me how weak I felt.
My depleting strength made it impossible to believe I'd be capable of doing anything, staying encouraged, hanging on to Jesus, or holding on to my smaller-than-a-mustard-seed faith.
Some days, all I could do was simply rest in God's presence.
On the good days, I'd read my Bible between unplanned naps or bouts with chronic pain. I'd let worship music pour over me and let my sighs . . . and sometimes my tears . . . be the prayers I placed at God's feet.
I couldn't depend on my own strength. I didn't have all the answers I needed. Self-help failed me every time. As always, the Lord comforted me and strengthened me as He carried me through the prickly patches of adversity.
When I couldn't cling to hope, when I couldn't imagine pressing on or persevering, God never failed me, never disappointed me, and never let me go.
God held me close and embraced me with His endless supply of grace.
Like the psalmist David, I've learned that the Lord doesn't just give me strength. God is my strength (Psalm 18:1).
"The LORD is my rock, my fortress and my deliverer; my God is my rock in whom I take refuge. He is my shield and the horn of my salvation, my stronghold." (Psalm 18:2)
We can call on the One who is worthy of all our praise, no matter what we're up against (vv. 3-6). When everything around us feels like it's falling apart, when it seems as if we're losing our grip, we can trust God to rise up in majesty and fight for us (vv.7-15).
God reaches down to take hold of us, to pull us out of the depths of discouragement, despair, depression (v. 16). When we feel outnumbered, outmuscled, or out of chances, the Lord turns our eyes toward His promises and rescues us . . . often first from ourselves (v. 17).
Many of our fiercest foes and our toughest critics face us in the mirror each day. But whether we're battling the lies we tell ourselves or our circumstances are jabbing us until we fall to our knees, the Lord will support us (v. 18).
As we draw nearer to Him daily in prayer and seek to know Him intimately through Scripture, God confirms His love for us remains unconditional, unmatched, and unending (v. 19).
We may not be able to see the light at the end of our current tunnel of adversities. We may not be able to feel the ease of relief today. But we can trust God hears us, cares for us, and will always be there for us.
Almighty Lord of Lords, thanks for reminding us that we can cry out to You in prayer and stop trying to flex our muscles to prove we're strong enough to hold on. Please help us trust You will never let us go. In Jesus's name, Amen.
"He reached down from on high and took hold of me; he drew me out of deep waters. He rescued me from my powerful enemies, from my foes who were too strong for me." (Psalm 18:16-17)
—-
Photo taken by and used with permission from my husband, Dr. W.A. Dixon, Sr.
 Meme created by Xochitl E. Dixon.
—-