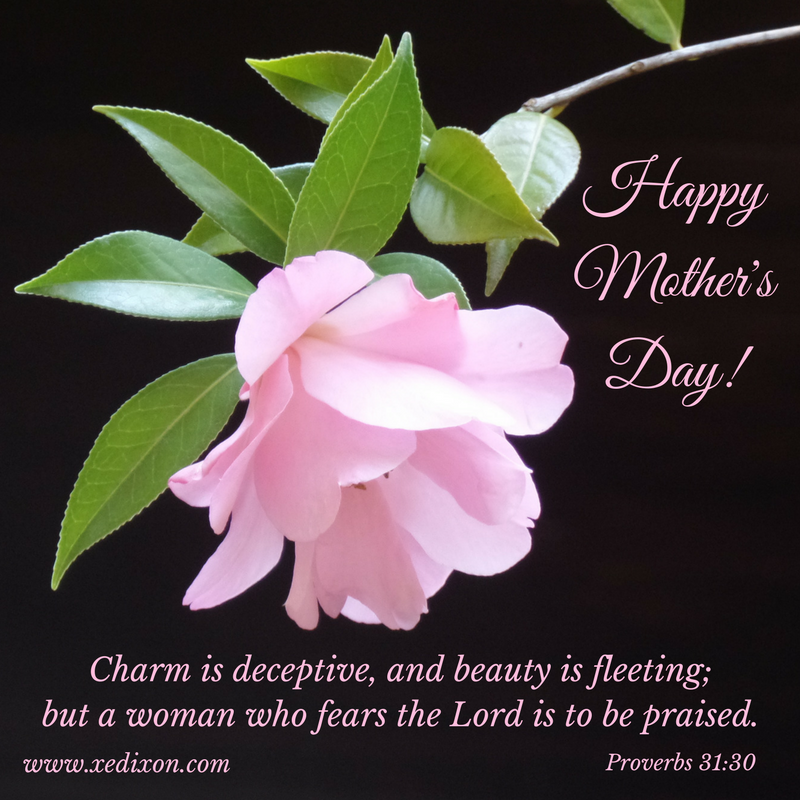 Thank You, Lord, for creating moms and showing us how to love moms through Scripture.
Please help us to remember moms are people who fall short, people who have been hurt and who have hurt others, people who do the best they can to love, people who need You. 
Help us recognize one another's brokenness and need for grace.
Thank You for those beautiful, loving relationships between mothers and children.
And thank You for those more complex relationships, like mine with my mom, that were made beautiful through the refining fires of conflict, through trials that led us down hard paths to Your healing grace made possible through our individual relationships with You, Lord.
Even if we don't have a good relationship with our moms or if we're moms who don't have good relationships with our kids, for whatever reasons, please help us honor one another and pray blessings over each other.
Please help us experience Your love so intimately and completely that we will be forever changed.
Help us love You and receive the fullness of Your love for us, so that we can surrender and allow You to help us love like You love, forgive like You forgive.
And help us serve one another selflessly and generously, like You served Your disciples when You‒the King of Kings and Lord of Lords‒knelt to wash their feet.
Please give us wisdom and courage to say the kind and affirming words we'll wish we would have said to our moms while we were able to see their smiles, on this side of eternity.
Even if the other person is not ready to receive our love, our forgiveness, or our grace, please help us to choose to love You by doing our part to make peace without feeling responsible for how the other person responds.
Please, Lord, love on those precious ones who have broken relationships or unresolved conflicts with their moms.
Please love on those who are grieving because they don't have their moms with them today.
Please love on those who don't know their moms but long for that relationship.
Please love on those who have been hurt by their moms, those who are trying to figure out how to love their moms in a healthy and holy way, those who aren't ready to take that first step toward reconciliation or even that baby step toward making peace without reconciliation.
Please love on those moms who long for better relationships with their children, for those who want to forgive but are struggling, those who want to apologize but don't know where to start.
Please love on those who are aching over the loss of children and those still waiting to be blessed with a child.
Please love on those whose mother and child relationships are even more complex than those we've placed before You today, Lord.
You know every detail and are able and willing to help us. So, we ask for Your help today, Lord.
We need You. We can't love without You.
For those who are hurting this Mother's Day, for whatever reason, please be our peace as You shower us with Your unconditional and life-transforming love.
Help us open our hearts to You and trust You are always with us, always loving, always listening, and always enough.
Please bless our families with Your healing and restoring grace, in Your perfect timing and in Your perfect way.
Help us trust You as we accept our mother and child relationships will not look like any other person's mother and child relationship.
And through our intimacy with You‒Loving Savior and Redeemer‒we can relate to others in a way that honors You and brings us peace.
May You be glorified as Your power is magnified through our weaknesses, especially when we're facing a Mother's Day that isn't as happy as the messages in the card aisles.
In Jesus's name, Amen
—–
In honor of my beautiful mama, Martha.
Mom, I thank God for allowing us to experience the heartaches that brought us to Him and eventually deepened our relationship with one another. I will always miss you and am grateful for the last four months God allowed me to serve as your caregiver, the last four months He allowed me to know you as a person, not just my mom.
To read more about my mom, check out "What I Wish I Would Have Said to My Mom."
Photo taken by and meme created by Xochitl E. Dixon.
—–