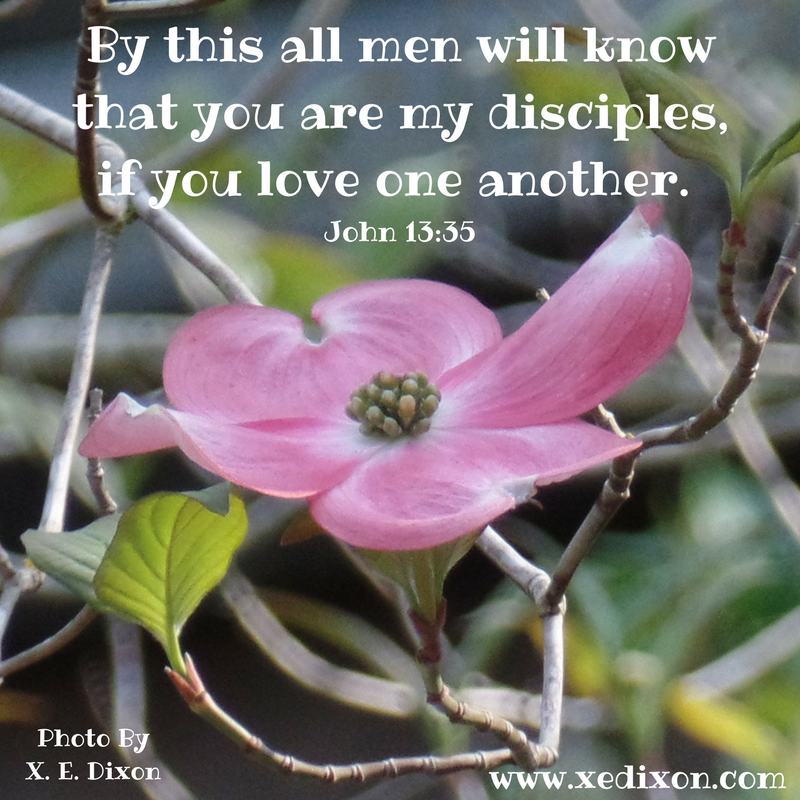 This year, I'll be celebrating the third Mother's Day since my sweet mama danced into the loving arms of Jesus. I'm thankful God blessed me with the privilege of serving as her live-in caregiver for the last four months of her stay at the Seattle Cancer Care Alliance House.
Even though we would talk weekly before her diagnosis, I learned more about my mom during those four months than I had my entire life.
The Lord allowed me to get to know her as a woman, not just a mom.
We laughed. We cried, well mostly I cried. We shared stories, and even secrets.
God blessed me with the opportunity to tell my mom I thanked Him for our past, for the struggles and disagreements that strengthened our relationship.
I wrapped my arms around her and told her I was proud she was my mom, that I was proud to be her daughter.
I thanked her for the tough love I had resented before.
I thanked her for making time to chat with me whenever I called, for encouraging me to be creative and use my gift of writing to help others.
I thanked her for making me laugh, and even for the times she made me cry. Then I apologized for all the times I made her cry.
I thanked her for being the best mom she could be.
I affirmed I had no regrets, even though the great relationship we shared during our last decade together and through those last four months had been refined by the fires of conflict over the years.
I told my mom what I liked about her as a person, not just a parent.
As I watched her interacting with friends, with doctors and medical staff, and with fellow SCCA House neighbors, I complimented her until she blushed.
Oh, how I miss seeing her sweet cheeks blushing whenever she received a kind word. My mom was more comfortable speaking kind words to others.
During the most difficult time of my mom's life, God blessed me with a glimpse of her heart.
When the cancer returned, time passed too quickly. There were too many people around. Our private times were gone. There was so much I wanted to say, but didn't.
She knew I loved her.
By the grace of God, I served as her caregiver while still recovering from two shoulder surgeries, multiple injections in my upper thoracic back and neck, and a hip injury that occurred two months into our stay in Seattle.
As she watched me battle my own chronic pain, as she saw how much I missed my husband and son, my mom realized the depth of my love for her.
She knew I loved her so much that I wanted to serve her whatever the cost . . . the way she'd loved me and served me over the years.
She loved me enough to tell me she knew.
The Lord blessed me with the opportunity to thank my mom for choosing me as her caregiver. I thanked her for the priceless gift of allowing me to care for her.
We affirmed one another, encouraged one another, and prayed for one another.
Still, there were some things I never said to my mom, things she probably knew but I wish I would have spoken out loud.
I wish I would have told her I'd miss the sound of her laugh, the silkiness of her hand on mine, the way she ran her fingers through my hair when we snuggled.
I wish I would've told her I'd miss seeing her eyes fill with compassion and tears when she listened to hurting people.
I wish I would've told her I'd miss the softness of her voice when she asked me to pray for someone.
I'd miss her storytelling.
I'd miss the cards she sent me, the stick figures she drew of us in those cards.
I'd miss our phone chats.
I'd miss the early mornings I called to say, "I love you and just want to say have a nice day," before she headed to work.
I'd miss hearing her tell me she was praying for me and every member of our family.
I'd miss her saying she just wanted to tell me she loved me.
I wish I would've told my mom I like when people say I look like her, but it's more important when they say I love like her.
I wish I would've told her the way she chose kindness and grace made a difference in my life.
I wish I would've told her I was glad God created her and thankful He decided to bless me with her as my mom.
The list could go on and on.
Even if I was the greatest wordsmith in the world, I wouldn't be able to express the beauty my mother added to my life, the priceless impact she made in my world.
She exemplified the fruit of the Spirit every day:
"But the fruit of the Spirit is love, joy, peace, patience, kindness, goodness, faithfulness, and self-control." (Galatians 5:22-23, NIV)
During her standing-room-only Celebration of Life service, countless people shared stories of how my mom expressed kindness through her words and her actions:
"A kindhearted woman gains respect." (Proverbs 11:16, NIV)
My mom wasn't perfect. I'm not perfect. But she was the perfect mom for me.
She loved God. She loved our family. She loved people. She loved me. She loved well.
She loved like people are supposed to love: selflessly, fearlessly, willingly, cheerfully, and generously.
"By this all men will know that you are my disciples, if you love one another." (John 13:35, NIV)
I wish I would have told my mom how much she meant to me every single day.
I wish I wouldn't have wasted moments, days, years being angry, bitter, unforgiving, and stubborn.
God blessed me with the chance to tell my mom I was sorry for every conflict we had, and at the same time grateful because He'd used each trial to help us appreciate and understand one another more.
Still, I wish I could tell her I love her, just one more time.
I know she knows.
And though we'll be together in Eternity with Jesus, our Lord and Savior, I wish I would've looked my mom in the eyes and said everything I wish I could say now that she is gone.
—–
Lord, my relationship with my mom reveals how complicated mother and child relationships can get. Thanks for blessing us with the opportunity to make things right after wasting years hurting one another. Thanks for bringing both of us into a saving relationship with You and making it possible for us to have a good relationship with one another.
There are some of us who are grieving the loss of our mothers or struggling with the dynamics of mother and child relationships. Please comfort us and guide us during those difficult moments when this day brings up mixed emotions. Please bring freedom and peace through love, forgiveness, and grace, whatever that looks like for our individual circumstances.
I've experienced how hard Mother's Day can feel when there are unresolved conflicts in this special relationship or when the sting of grief feels as fresh as the day we said goodbye. These moments cause me to be grateful for my relationship with You, Lord.
Please bring each of us closer to You and make it possible for us to be closer to one another. May Your will be done, Your name glorified, and Your power magnified, as You empower us to love as You love us.
In Jesus's name, Amen.
—–
In loving memory of my mom, Martha.
Photo taken by and meme created by Xochitl E. Dixon.
—–