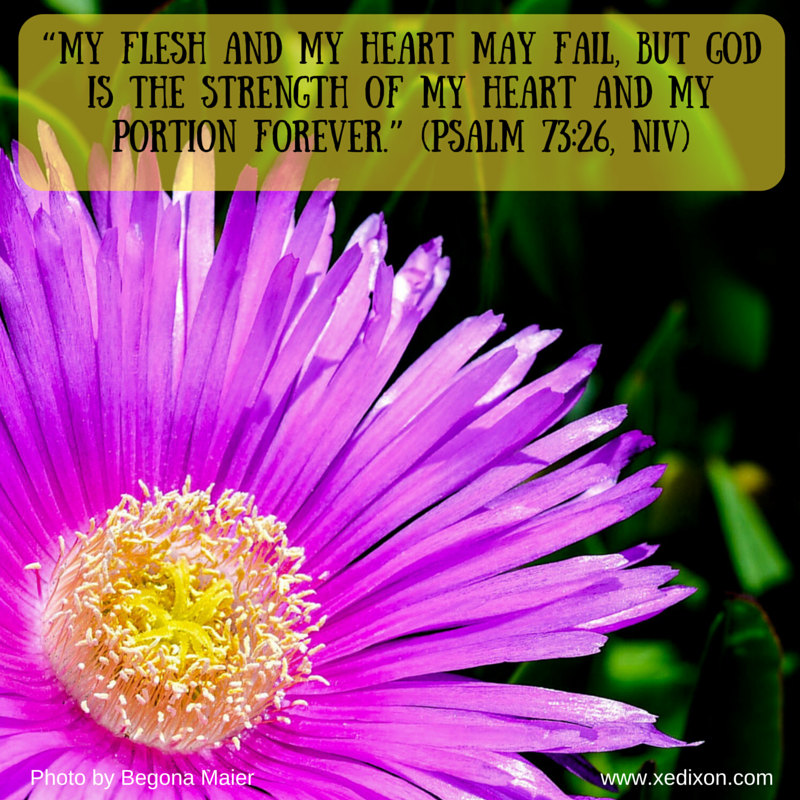 Over the last week, while people planned breakfasts in bed, sent flowers, wrapped gifts, made cards, and prepared for the yearly calls, visits, or video chats to celebrate motherhood, prayer requests trickled in from friends dreading Mother's Day.
While some people are excited about the festivities, some are wrought with worry, wondering how they're going to make it through the day without falling apart.
Some people are spending Mother's Day grieving the loss of a parent or grandparent.
Others are distraught over estranged relationships with their children or stepchildren.
Some are mourning over their inability to conceive a child or the obstacles preventing them from adopting a child.
Others are missing a grown child who lives across the miles.
Some are aching for their children lost through miscarriage, at birth, as a young child, or as an adult.
And so many others are feeling burdened by hurts I can't even begin to describe in this post.
Sadly, while some deliver fragrant flower bouquets around the world, some smiles will hide deep pain.
Though our pain can tempt us to slip into resentment or depression, Psalm 73 reveals five ways we can prepare to experience God's power and grace as He turns a heartsick Mother's Day into a hope-filled Mother's Day.
Be honest about our feelings and our situation.
"When my heart was grieved and my spirit embittered, I was senseless and ignorant; I was a brute beast before you." (vv. 21-22)
When we express our true emotions to the Lord through prayer, and to a safe person when we ask for intercessory prayer, our emotions won't be able to get out of control or make us spin out of control. We can ask God to show us where our attitudes need adjusting, where boundaries need to be made, or when we just need time to accept and process how we feel about our circumstances.
Acknowledge God's constant and mighty presence.
"Yet I am always with you; you hold me by my right hand." (v. 23)
Making time to rest in God's presence and allowing His Word to penetrate our hearts will increase our sensitivity to His Spirit. We'll recognize His voice and His touch and realize we're never alone, forgotten, or forsaken.
Trust God's eternal sovereignty and faithfulness.
"You guide me with your counsel, and afterward you will take me into glory." (v. 24)
Through our prayerful reading of His Holy Word and our surrender to His Holy Spirit, God affirms His plan for us in this world and helps us navigate through each day with our eyes fixed on Jesus, the hope of our eternal glory.
Live like we remember God is truly enough.
"Whom have I in heaven but you? And earth has nothing I desire besides you." (v. 25)
Remembering who God is, and who we are because of what He's done, helps us embrace the completeness of His sufficiency. People will let us down. Life will include sorrow, pain, and loss. Only Christ can truly satisfy all of our needs and love us perfectly and completely. Once we embrace this truth, we can stop expecting others to fulfill us and be freed to give generously and serve fearlessly from the excess of what God gives us.
Accept our weaknesses and depend on the Lord alone.
"My flesh and my heart may fail, but God is the strength of my heart and my portion forever." (v. 26)
Knowing the extensiveness of our powerlessness apart from God is the first step toward experiencing the freedom and power experienced through our total dependence on God. Our hope in Christ secures our eternity as He empowers us to persevere through the pain. God refreshes our hearts with His truth, which fills us with grateful praise that overflows into the countless ways He enables us to love Him and others.
While our heartache is real and should never be minimized, our peace and joy don't have to be hijacked by the troubles of this world.
We can't control our circumstances or the choices other people make, but we have complete control over whether or not we'll choose to put our trust and faith in Christ alone.
When overwhelmed by hurt, we can raise our arms in sweet surrender and persevere through the power of Holy Spirit, who lives in us.
We can praise the name of Jesus, King of Kings, Lord of Lords.
Yes, some days feel impossible to face.
Yes, some obstacles feel too big to overcome.
Yes, some pain feels unbearable and some brokenness feels beyond repair.
But by the grace of our almighty God, we can echo the heart cry of King David when he says:
"But you are a shield around me, O LORD; you bestow glory on me and lift up my head. To the LORD I cry aloud, and he answers me from his holy hill. I lie down and sleep; I wake again, because the LORD sustains me." (Psalm 3:3-5, NIV)
Hallelujah!
Lord, thank You for Your loving and all-sufficient grace. Please keep our heart-deep peace and joy rooted in who You are and what You've done, not what we're going through. Fill us with endless gratitude and complete contentment in You, so that we can bless others through the overflow of Your limitless love and immeasurable mercy. Your goodness and faithfulness are more than enough to warrant our total trust and change our heartsick days into hope-filled days. In Jesus' name, Amen
—–
Meme Created by Xochitl E. Dixon with Photo Taken by and Used with Permission by Begona Maier.
—–