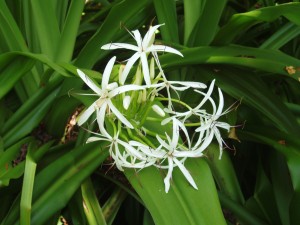 "In the beginning God created the heavens and the earth." (Genesis 1:1, NASB)
The Godhead is seen working in glorious harmony in Genesis 1:1-3.
God created (v. 1). The Spirit of God was moving (v. 2). Then, God spoke and through His Word, all things came to be (v. 3).
Reading these verses brings to mind the apostle John and the powerful declaration that begins his testimony.
"In the beginning was the Word, and the Word was with God, and the Word was God. He was in the beginning with God. All things came into being through Him, and apart from Him nothing came into being that has come into being." (John 1:1-3, NASB)
The Father, Creator of all things, is God.
Jesus, our Redeemer, is God.
The Holy Spirit, our Wise Counselor, is God.
Accepting this truth, even though the doctrine of the Trinity is too complex for our finite minds to fully understand, is a foundational belief in the life of a Christian.
God is Three and One.
God is intimately personal, yet set apart from His creation as the only One worthy of exaltation and praise.
God is Maker, Redeemer, and everything we will ever need.
God is with us.
Hallelujah!
As we read the first three verses of the Bible and the first three verses in the Gospel of John, we can be assured that God is!
His love overflows as we open our hearts and listen to the words He speaks through Scripture.
He is magnified through Christ.
He empowers us to live in obedience when we give up our rights and place Him as the ultimate authority in our lives.
God is able to handle whatever we're battling, whatever we're afraid to surrender, whatever we're not ready to face.
When we're weary, discouraged, frustrated, or anxious, we can depend on the Maker of the Universe and find peace in His presence.
When we're praising God for all He's done, acknowledging His work in every blessing of life, we experience true joy and are touched personally by the unfathomable love our Savior has for each one of us.
Even when we hold back a part of our lives from God, even when we refuse to put Him first or flat-out reject Him, our Heavenly Father remains faithful, loving, and good to us.
"In the beginning God created" (Genesis 1:1) and by His grace He decided all He made was "very good" (Genesis 1:31).
God, as He reveals Himself in the Bible, is the one true God. We can trust Him and rely on Him. We can love, worship, and serve Him without fear.
We can place our lives into His hands and know He is always in control and always with us, even during those moments when we feel most alone, afraid, forgotten, or useless.
God created. God is. God loves.
Hallelujah!
Lord, please help us believe the first three verse of Genesis and John. Help us submit every aspect of our lives under Your authority. When we are at our weakest points or when things are going so well that we forget we need you, please remind us that You are always with us, always enough, and always more than we will ever be able to comprehend. In Jesus' name, Amen.
How can remembering God is Creator of all things help us believe He cares and can handle the details of our lives?
—–
Photo taken in Hawaii by X. E. Dixon
—–