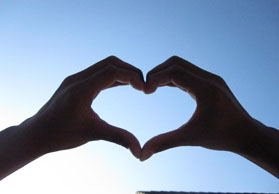 When I first heard the Gospel, two sisters in Christ taught me that receiving Jesus as my personal Lord and Savior was just the beginning of my spiritual journey.
One woman, Joy, invited me to read through the book of John with her. I was a giddy school-girl, falling in love with God for the first time.
The second woman, Barbara, bought me a study Bible and became my mentor.
I wanted to know God and grow deeper in my relationship with Christ. I wanted to experience the life of abundance He promises. So, empowered by the Holy Spirit, I began to read and study God's life-transforming Word.
The process of saturating my heart with Scripture continues to be worth the small sacrifice of time.
I've learned two important things about spiritual growth and maturity.
1. God does the growing.
2. I have to commit to do my part.
In 2011, I facilitated an online Bible Study. We read through the One Year Bible for Women. This year, I invited women to read through the New Testament. The reading, alone, takes a minimum of only five to ten minutes a day.
I suggest starting with prayer and reading the daily passage several times slowly. I encourage deeper study, too. The reward outweighs the time you invest.
So far, we've journeyed through Matthew, Mark, and Luke. On March 10th, we're stepping into the book of the Bible that changed my life forever.
Falling in love with my Savior helped clear my perception of myself and others.
If you want a life-transforming experience, join us as we read through the Gospel of John.
One chapter daily for twenty-one days.
—-
Are you willing to sacrifice a few minutes a day to read one chapter of the Gospel of John daily?
—–