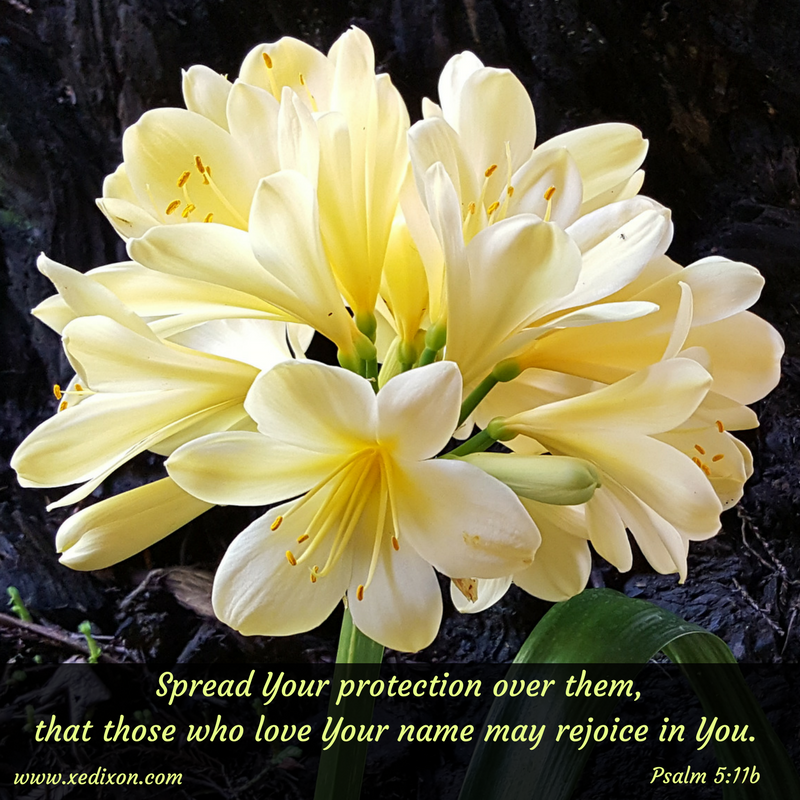 On Thursday morning, I woke up praising God for blessing me with minimal instead of high-level pain. I thanked Him with grateful tears for over twenty-four headache-free hours. My body ached after a week of constant muscle spasms and nerve pain that caused debilitating headaches.
Though the painful days are an expected part of the recovery process after my recent nerve ablation in my neck and injection in my upper thoracic back, the journey often wears me out physically and emotionally.
By mid-afternoon, I praised the Lord for allowing me to enjoy a wonderful time of reading His Word and writing for His glory.
Then, I received bad news over the phone.
After sobbing prayers, God comforted me with His promise to be with me every step of the way, even if I wasn't sure what my next step would be.
The Lord assured me He had already planned ahead for my needs and made a way for me to follow Him, if only I would be willing to place my confidence in His unchanging character and integrity.
I called my husband to let him know about what had happened and together we made a decision in the matter. As we trust the Lord to provide in ways we can't even begin to figure out, we remain certain He'll care for us. He always has and always will.
A few minutes after hanging up with my husband, I checked the mail and smiled when I saw a card from a friend.
Her timely, encouraging note felt like a hug from God.
I spent some extra time reading my Bible and shed a few more tears when the Holy Spirit drew me to this familiar verse:
"But let all who take refuge in You be glad; let them ever sing for joy. Spread Your protection over them, that those who love Your name may rejoice in You." (Psalm 5:11, NIV)
Soon after, I received another call. This time, the news was great.
After a roller-coaster-day of emotions, I praised the Lord with yet another sobbing prayer.
Those tears expressed an unexplainable joy.
My pain hadn't gone away or improved, but it hadn't gotten worse. My bad news hadn't changed, but God had revealed His care once again.
Even as I type this blog post, my focus isn't on the ever-changing good or bad circumstances in my life, the uncertainty of the future, or the complex emotions the inevitable changes evoke.
When we take refuge in God, we can rest in the knowledge of who He is and who He always will be.
When we place our hope in knowing God won't change, we can feel secure even when the world around us feels totally out of control, which it totally is.
We can be glad because our good and loving God is constant, present, dependable, trustworthy, and faithful.
We can sing for joy because He is our Protector and Provider.
We can love His name, as revealed through Scripture, because His name affirms His unchanging character.
God is Jehovah, the Existing One, the Lord who wants to be known (Genesis 2:4).
He is Elohim, Creator (Genesis 1:1).
He is El Shaddai, The Almighty (Genesis 17:1).
He is Jehovah Jireh, Provider (Genesis 22:14).
He is Jehovah Rapha, Healer (Exodus 15:26).
He is Jehovah Shalom, "The Lord Our Peace" (Judges 6:24).
He is Jehovah Rohi, Johovah Raah, "The Lord Our Shepherd" (Psalm 23:1).
He is El Roi, the God who sees (Genesis 16:13).
He is El Olam, The Eternal God, everlasting (Genesis 21:33; Psalm 90:31).
Because God is the Great I AM (Exodus 3:14), the Beginning and the End, we can call Him Adonai, our Lord and Master (Genesis 18:2).
Hallelujah! Hallelujah! Hallelujah!
Lord, thank You for Your infallible truth through which You reveal Your unchanging character. Please penetrate the deepest corners of our hearts and minds with Your loving, God-breathed words.
Help us seek You and rely on You to transform our hearts and minds, as You strengthen our resolve and deepen our faith. You are our peace, our refuge, our quiet strength, even when we feel our weakest. You guide our steps and make a way where there is no way, as far as we can see. 
You will never change. You will never grow weary. You will never abandon us. You will never forget us or ignore the cries of our hearts. Thank You, Lord. Thank You for loving us in ways we don't even see.
Hallelujah!
In Jesus's name, Amen 
—–
Photo taken by and meme created by Xochitl E. Dixon
—–
For further study on the names of God, you can visit Bible.org or the Blue Letter Bible websites.
(At the time of this posting both of these websites were active and God-honoring. Though I am doubtful this would be the case, I would appreciate readers informing me if there is any questionable content on these sites in the future.)
—–