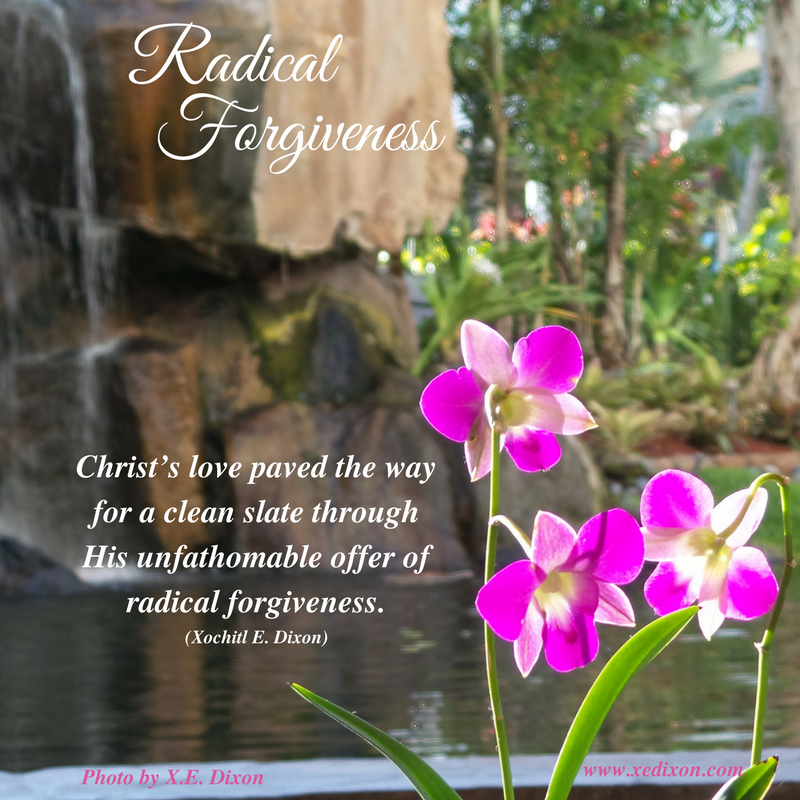 (Suggested Reading: Luke 23:32-43)
Though a friend accused me of something I didn't do, made hurtful comments, and chose to sever our relationship, I continued praying for her and believed we'd work out our differences when she was ready to discuss the situation. When a mutual friend referred to me as this person's ex-friend, I decided to forgive her as I began to process my shock, anger, and sorrow. Still, resentment and bitterness began to take root in my heart.
Although I knew the answer and didn't want to hear it, I cried out to God. "What do You want me to do, Lord?"
Forgive.
But she hurt my feelings.
Forgive.
But she's gossiping about me.
Forgive.
But she hasn't even apologized.
Forgive.
As I wrestled with the Lord, He reminded me of the countless times He'd extended undeserved mercy toward me and led me to Luke 23:32-43.
While Jesus hung on the cross, He willingly submitted to the nails that pierced His hands and feet. As an atonement for our sins, He paid the insurmountable debt our wickedness earned.
Christ's love paved the way for a clean slate through His unfathomable offer of radical forgiveness.
Looking on the ones who cheered for His execution‒those who mocked the King of Kings without remorse or repentance‒Jesus said, "Father, forgive them, for they do not know what they are doing" (Luke 23:34, NIV).
The ones He asked the Father to forgive weren't remorseful . . . at all.
Yet, R.T. Kendall states that "[asking] the Father to forgive them showed that not only had [Jesus] forgiven them and released them from their guilt, but also that He asked His Father not to punish them or take revenge on them . . ." (Total Forgiveness, p. 3).
I considered the words Jesus cried out while hanging, bruised and bloody, on the cross . . . paying the price for my sins.
Have my attitudes or actions ever hurt the Lord or others without me knowing, or worse . . . without me even caring?
Have I ever gossiped or left a friend feeling abandoned or betrayed?
Have I unintentionally spoken unkind words or deliberately wounded someone with well-crafted harsh words?
Have I cast blame or refused to take responsibility for my wrongdoings?
Have I damaged or severed a relationship when processing my bruised feelings or healing from past hurts?
Yes. Yes. Yes. Yes. And yes.
As I imagined Christ hanging on the cross because of my countless offenses against Him and others, my complaints gave way to conviction.
I sobbed and asked for forgiveness.
The Lord didn't need me to tell Him I'd been wronged. And I wasn't helping or changing my situation by sinning in my anger or wallowing in my grief. So, I asked the Lord to help me release my offender into His loving and merciful hands.
No more pleas for payback.
No more daydreams of dishing out a cold bowl of revenge.
No more harboring resentment.
And no more pity-parties.
The more we pray blessings over our offenders, the more God helps us see them through His eyes of loving grace . . . and the more peace reigns in our hearts.
When we place the offense and the offender into God's trustworthy hands, we no longer feel the need to demand apologies before forgiving.
We can choose right relationships with God and others, over insisting on being right or gloating in someone else's remorsefulness.
We don't have to miss out on God blessing us because we're too busy being resentful, angry, or afraid over something we can't change and something the offender isn't losing sleep over.
In the situation with my ex-friend, I prayed for her to be overwhelmed with God's love and blessed by His outpouring of kindness. We weren't best buds when we saw each other again, but I wasn't uncomfortable around her.
I was happy to hear how the Lord had blessed her since we'd last spoken. Not because the hurt didn't matter or because I'd forgotten or healed completely, but because the Holy Spirit had empowered me to truly forgive her, even though she never apologized.
Choosing radical forgiveness enabled me to appreciate the time we shared as friends and freed me to trust God to empower me to love like Jesus loves.
Forgiving isn't easy or natural to our self-centered flesh. But when we choose to forgive, the peace of God reigns and allows us to enjoy life without being derailed by tooth-decaying bites of bitterness.
There are some relationships I'm struggling with right now.
Forgiveness and reconciliation doesn't always mean the restoration of a relationship.
Still, I'm asking God to reveal my part in the conflicts, to help me seek forgiveness for my wrongs, to forgive those who repent and seek forgiveness, and to empower me to prayerfully release all offenders to Him . . . even when they're not remorseful.
As an imperfect human in desperate need of my Savior and Redeemer Jesus Christ, I'm sure I'll need to forgive others and ask for forgiveness all the days of my life.
So, as I pray over my current relationships, I'm submitting to the Holy Spirit and digging deeper into Scripture.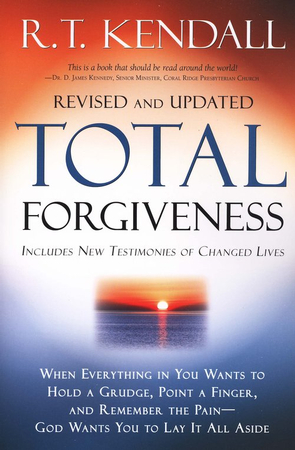 I'm also rereading Total Forgiveness by R.T. Kendall, a book God used to help me understand what forgiveness is and isn't, as well as what He says about forgiveness in the Bible.
I look forward to growing with you, praying with you, and living in the freedom and peace only possible through Spirit-empowered radical forgiveness.  
Lord, thank You for forgiving us and for empowering us to forgive. Please prepare our hearts to receive and submit to Your truth and love.
Show us our wickedness and lead us into the way everlasting (Psalm 139:23-24). Help us recognize, confess, repent, and turn away from our sins. Please help us reconcile, even if restoration of the relationship isn't possible, as we embrace the peace and freedom of living in radical forgiveness. In Jesus's name, Amen.
—–