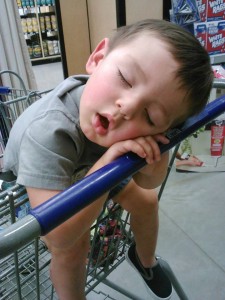 Gone are the days when a Band-Aid made everything feel better, when a stuff bear dried my tears and made the hurt stop.
Gone are the days when the worst day ever meant being stuck with a crumpled dollar bill in my hand as the ice cream truck jingled around the corner, two blocks past the invisible fence my parents built to keep me safe.
Gone are the days when innocence shielded me from the heartaches of life, when my biggest worry revolved around finishing homework before my favorite TV show came on, when my greatest responsibility peaked at taking out the trash.
Yep. Gone are the days when childish ways blinded me to the pain of others, when my wants and my needs bulldozed over anyone standing in my way.
A few years ago, I asked God to help me see through His eyes, love with His heart, hear with His ears, and speak with His words. That prayer increased my faith in God as He blessed me with the privilege of knowing Him more and caring for others more.
He burdened my heart with compassion and revealed the power and desperate need for intercessory prayer.
I've listened to heartbreaking stories, cried with grieving friends, and even risked admitting my struggles and sharing my own sorrow and pain to others through personal prayer requests.
I watch the news and pray. I scroll through Facebook posts, heart aching as I pray for strangers, acquaintances, and online buddies.
Gone are the days when "X,"as in Xochi, marked the center of my world, when the physical or emotional pain of others didn't matter as long as I shielded myself with apathy and escaped unscathed.
Gone are the days when my world, my wants, and my needs elbowed their way into my top priorities list.
The funny thing is I don't really miss those days.
Sure, they felt easier. But hard days wrapped in God's grace and spent serving God's people have helped me better appreciate the good days sparkling with the joy and peace of His unconditional love.
Pain reminds me how much I need God and others.
Sorrow magnifies the value of comfort.
The little things that bring me joy seem sweeter, since I've tasted grief of my own and shed tears with others.
As I witness the amazing ways God works in and through the lives of His people, struggles are eclipsed by eternal hope in the unchanging love of our faithful Savior.
"Therefore, we do not lose heart. Though outwardly we are wasting away, yet inwardly we are being renewed day by day. For our light and momentary troubles are achieving for us an eternal glory that far outweighs them all. So we fix our eyes not on what is seen, but on what is unseen. For what is seen is temporary, but what is unseen is eternal." (2 Corinthians 4:16-18, NIV)
When the apostle Paul refers to our troubles as "light and momentary," he isn't minimizing pain. He's simply reminding us that what happens in this life is purposed to bring God glory, to deepen our faith, to bring us closer to Christ and others, to reveal God's unchanging character, to equip us to serve Him and His people, and to prepare us for eternity with Him.
Even a full life of over a hundred years blips for a quick second on the radar compared to eternal life.
Releasing everything into God's hands risks loss, heartache, and pain. Surrendering our will and submitting to God's authority in our lives promises moments of difficulty and pain during the process of sanctification, the journey that refines us until we start to look more like Jesus.
But hanging on to temporal things is a surefire way to lose more than heart.
I'm past the days when a Band-Aid makes everything feel better. Although a colorful Tigger Band-Aid will tug a smile out of hiding on any day of the week.
I'm beyond the days when the comfort of stuff bear dries my tears and makes the hurt stop. But a word of encouragement from a praying friend can lift my spirits, remind me I'm not alone, and nudge me one step closer to persevering faith.
As God continues to reveal Himself through His Word and His people, I'm learning to rest in a better place. Not an easier place, just better.
A place where hope relies on knowing God is unchanging, faithful, and good. A place where joy isn't tied to my emotions or my current circumstances. A place where understanding isn't a requirement for peace.
That place is in the center of God's will.
In this glorious sweet spot, His Holy Spirit empowers us to obey Him and depend on His ability not our own. He protects us and blesses us through our obedience to His Word. He nurtures and strengthens us as we surrender to His will. He builds us up as we share life with Him and grow within a loving community of fellow Pilgrims of faith.
Standing firm in the center of God's will exposes us to persecution, hardship and affliction. Still that epicenter of God's immeasurable grace remains a secure refuge.
No other place promises and delivers safety and satisfaction more than standing right smack in the middle of God's will, loving Him and His people, confident that we're loved right back.
"Keep me safe, O God, for in you I take refuge. I said to the LORD, you are my LORD; apart from you I have nothing." (Psalm 16:1-2, NIV)
Father God, Your faithfulness secures our hope in You. Please clear our vision so that we can see You and others with eyes wide open, with faith secured in Who You are and what You've already accomplished. Empower us to set aside our selfish ways so that we can focus on knowing You more, receiving the glorious blessings of giving ourselves to You in every way, loving You and others fearlessly and generously. In Jesus' name, Amen
—–