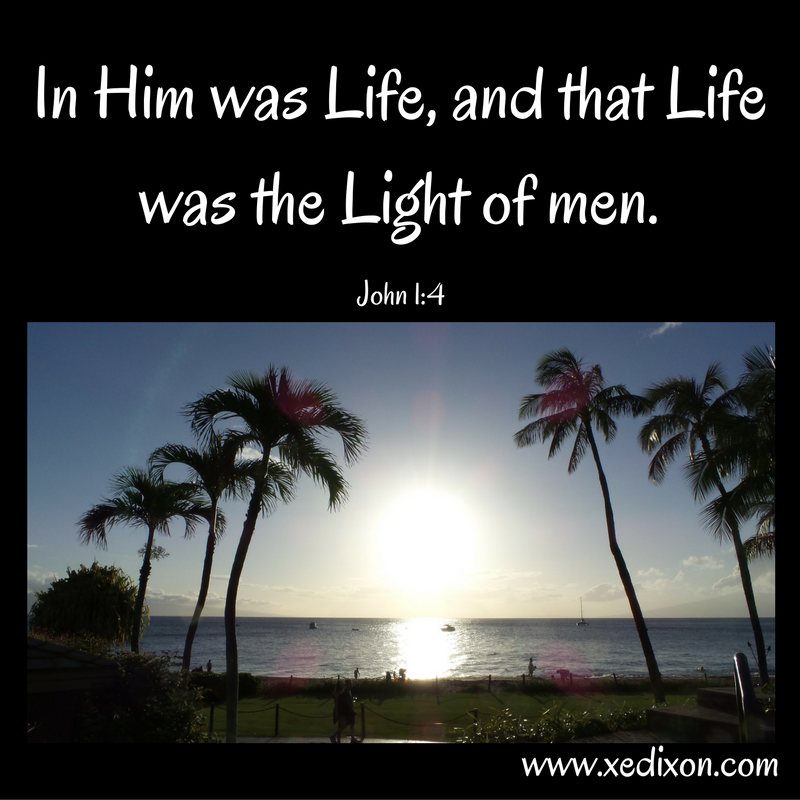 Tears streaked my cheeks as my husband drove me home. I tuned out his words of encouragement, struggling to swallow the discussion we'd just had with my doctor. Slipping deeper into a pit of discouragement, I offered my spouse a chance to opt out. He hadn't signed up for a lifetime of caregiving. And that's exactly what I could be facing.
Four years after my doctor diagnosed an injury in my upper thoracic back that originally occurred in 1992, years of over compensation resulted in damage to both shoulders and my neck. After multiple procedures and multiple "second opinions," the doctors suggested a string of procedures to help manage pain. Nothing more, at this time.
Though my mobility has improved over the last four years, and I'm able to serve God through writing (Hallelujah!), during that drive home my hope lost its foundation.
I focused on dashed hopes for a cure, the risks in surgery outweighing the possibility of relief, facing the fact that this could be my life.
I didn't like it. At all.
My husband comforted me until he had to leave for work, leaving me alone to process the stages of grief.
I processed like a psalmist.
I cried, pouted, pleaded for mercy. I asked God why, how long, and even begged Him to take me home.
I continued to throw a hissy fit, snuggling up with self-pity and drowning in despair. But by His wonderful grace, the Lord waited patiently.
The Holy Spirit tugged on my heart, gently turning my focus from the god of comfort to my God and Creator.
When I finally opened my Bible, prayerfully seeking to meet my Lord face-to-face in the Gospel of John as a string of praise and worship songs played in the background, God wrapped me in His truth.
Jesus is the Word (John 1:1).
"In him was life, and that life was the light of men. The light shines in the darkness, but the darkness has not understood it" (John 1:4-5).
In Jesus was zōē, both physical and spiritual life.
"In him . . ." Not apart from Him, beside Him, or around Him.
Jesus is the life, the source of life, the maker and sustainer of life, not just an example of the way Christians should live.
There is no life apart from Him.
Yet, I pouted.
I allowed the possibility of living with chronic pain to determine the value of my life.
I failed to acknowledge that the quality of my life is not, and never will be, determined by my circumstances or my feelings.
I forgot that, as a follower of Christ, the life I should desire is rooted in Christ, devoted to Christ, purposed for Christ, and abundant through Christ.
". . . and that life was the light of men."
My life in Christ, by His power and mercy, could be a light for others, a shining example of hope for others.
Why? How?
Because my hope remains secure in the Light of the World, even as I process my emotions and endure the sufferings and afflictions that can affect life on this side of eternity.
"This is the message we have heard from him and declare to you: 'God is light; in him there is no darkness at all. If we claim to have fellowship with him yet walk in the darkness, we lie and do not live by the truth. But if we walk in the light, as he is in the light, we have fellowship with one another, and the blood of Jesus, his Son, purifies us from all sin.'" (1 John 1:5-7, NIV)
My sin had me walking in darkness. My sins?
Pride and idolatry.
Pride, thinking God owed me comfort and relief.
Idolatry, placing my wants over God's purpose.
Pride, believing I deserved a life without suffering.
Idolatry, believing a good God would never allow me, his precious daughter, to endure pain.
Pride, actually believing my measure of faith is based on my power, or that my ability or inability to trust Him could ever determine God's limitless power and abilities.
When I allow pride and idolatry to lead me, I live as if God's goodness is determined through how many times I get my way, or how often He saves me from pain, grief, struggle, and even the consequences of my own sins.
I had been treating God like a vending machine, a tool to make me happy or satisfy my flesh, a servant I called Father, only if I could manipulate Him to get my way.
I'm so sorry, Lord!
Our loving God weeps with us when we grieve (John 11:35). He empowers us to live with an eternal perspective (John 16:33). He wants us to know Him, intimately, so we can trust Him implicitly (John 17:26). He is able to do above and beyond all we can ever imagine (Ephesians 3:20).
But His purposes do not revolve around our desire for instant gratification or pain-free existence on this side of eternity.
He loves all of His children. His plan includes all of His children. We are interdependent and totally dependent on Him.
"And we know that in all things God works for the good of those who love him, who have been called according to his purpose." (Romans 8:28)
I can hardly wait to explore more about His purpose, and how we all play special parts in His perfect plan, as we continue to seek Jesus face-to-face through eyes of John−the disciple He loved.
When I started this series a couple of weeks ago, I never imagined the Lord would be using it to carry me through another tough season of transition. I know God can heal me in an instant. I also know He's good and faithful and worthy of all my praise, even if He chooses not to heal me on this side of eternity.
I just needed the reminder that there is no way our suffering could ever compare to what Christ suffered on the cross for those He loved, for those He called to become children of God.
Yet, in the midst of suffering and affliction, it's so easy to take our eyes off the Light and give darkness too much attention, too much credit, too much power.
All things were made through Jesus and by Jesus and for Jesus (John 1:3), so we can trust all things have been purposed for God's glory, including our times of obscurity.
When we're tempted to fall apart or give up, the Light of Christ seeps into our circumstances and destroys the darkness that threatens to overtake us, if we allow Him to do His work His way and for His glory.
When we see through the light of His perfect love, even in our most painful seasons, we can look beyond ourselves, beyond our current circumstances, beyond our fickle feelings, and beyond our sinful tendencies to place self on the throne of our lives instead of allowing God to reign.
As we share His love and His truth, Jesus shines in us and through us. We can support and encourage one another, experiencing the beautiful ways His Light becomes the light of men.
Yes, even when life hurts, even as we process like I'm still doing, Jesus−the Light of the World−illuminates our minds and secures our way, because He is and always will be The Way, The Truth, and The Life.
Hallelujah!
Lord, thank You for loving us, guiding our steps, and fueling our faith with the light of Your truth. Please help us live in You, with You, and for You, in and through all circumstances, fully dependent on You and devoted to You. In Jesus' name, Amen
REFLECTION:
Why is it often hard to accept personal suffering as a part of God's loving plan, even though Jesus Himself chose to suffer so that He could give us Life in Him?
—–
If you don't know Jesus, yet, or if you want to know Him and trust Him more, I encourage you to join me next week for "A Witness to the Light," asking God to meet us face to face and transform us from head to heart.
—–
If you're new to the series and would like to see what God has been doing, please join me for "The Invitation." I look forward to growing with you.
—–