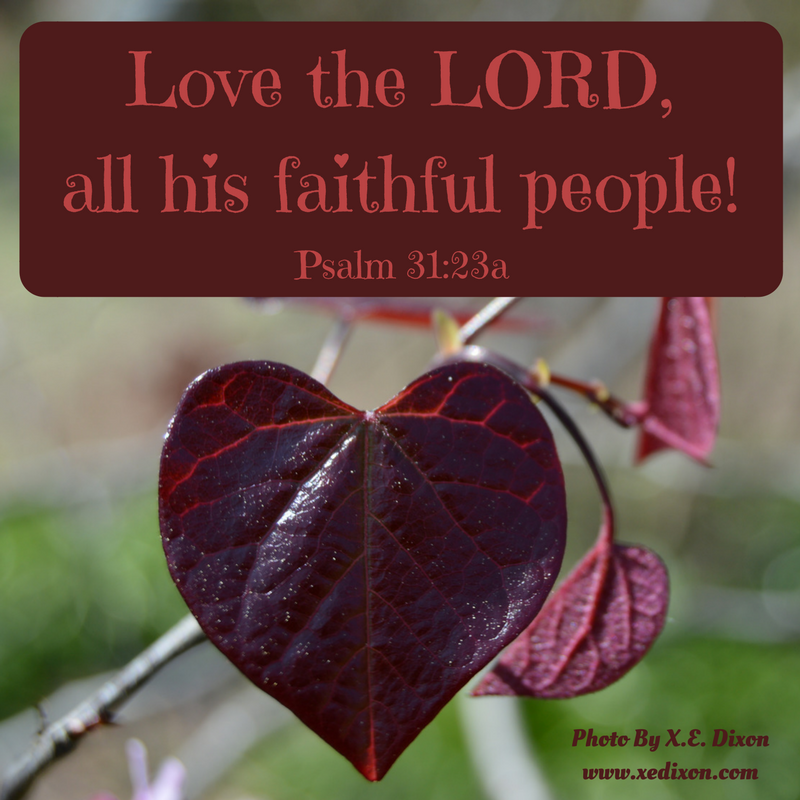 There have been times in my life when I acknowledged God, but didn't really devote myself to Him or live like I believed what He said in the Bible.
There have also been times when I didn't think I needed God, when I didn't care about God, when I withheld from God.
I've been angry at, disappointed in, and afraid of God.
I've ignored Him and tried running from Him.
I've begged God to see me, hear me, help me, forgive me, change me, to prove Himself to me.
Though I believed God existed, He couldn't possibly love about me, especially after I'd repeatedly blown it, messed up, and hurt myself and others. I doubted God's love when others hurt me, too.
But even when my faith faltered, God stayed lovingly, constantly present−pursuing and protecting me, preparing my heart to accept all of Him and all He freely offered me.
After I accepted Jesus as my Lord and Savior, I still struggled with praying and believing God's promises applied to me.
The Lord surrounded me with people who knew Him, loved Him, and taught me how to nurture my own love-relationship with God through the prayerful study of the Bible.
The more I read, the more questions popped up.
Why I should love God when I had plenty, when I lacked much, when I bubbled with happiness, and when I suffocated with sorrow?
Why should I love God when I could handle life's trials without anyone's help, especially when God wasn't fixing what I told Him needed fixing?
Yes, I went there.
How could God possibly love me, when there were times I didn't even like myself?
I went there, too.
Why did I keep expecting others to meet my needs, when God provided everything for me?
Oh, yes, I went there too many times.
Now, I can't stop thanking God and telling others about His unending grace, limitless love, and infallible truth.
As I enter year five of one of the hardest seasons I've experienced since accepting Christ as my Savior, I've never felt so loved by God and I've never loved God more.
Hallelujah!
O Lord, thank You for loving me through the mountaintop moments of abundance, the deep valleys of affliction, and the flatlands of my ordinary, mundane, average-Josefina days.
As I share my next blog series, "Why Should I Love God When . . .," I look forward to praying with you and being blessed by your input in the comment section. You can find all of the posts in this series under the "Loving Our Loving God" tag.
I hope you'll join me in celebrating God's love and exploring the depth and life-changing impact of His relentless, endless, priceless love for us−His beloved children.
Lord, thank You for revealing Yourself through Your Word. May Your name be glorified and our need for You magnified, as we seek You daily, grow in our love for You, and be transformed by Your perfect, unconditional, and eternal love for us. In Jesus's name, Amen
—–
Photo taken by and meme created by Xochitl E. Dixon.
—-