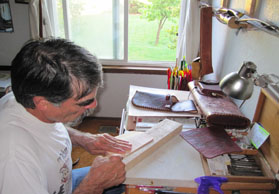 My father volunteers his time to teach kids the art of archery and serves during various archery competitions. When he commits, he shows up ready to work. His friends and family take him at his word because he's faithful in keeping his commitments.
During this week's New Testament reading, God's faithfulness resounded when one man "took Jesus at his word." (John 4:50, NIV)
In John 4:43-54, a royal official "went" to Jesus and "begged him to come and heal his son, who was close to death."
Jesus' response sounds a little like a rebuke, on the surface. "Unless you people see miraculous signs and wonders," Jesus told him, "you will never believe."
The royal official was persistent. "Jesus replied, 'You may go. Your son will live.'"
Here's the twist.
Scripture says "the man took Jesus at his word and departed." He believed, obeyed by departing, and showed us an example of walking by faith.
In this world of instability, God is constant and unchanging.
He is a Man of His Word.
We will face obstacles. We will experience heartaches. We will become weary, discouraged, and sometimes riddled with fear and doubt.
John 16:33b affirms this truth and provides the hope that we can count on:
"In this world you will have trouble. But take heart! I have overcome the world."
God moves obstacles.
" . . . I tell you the truth, if you have faith as small as a mustard seed, you can say to this mountain, 'Move from here to there and it will move. Nothing will be impossible for you." Matthew 17:20-21
God heals heartaches.
"He heals the brokenhearted and binds up their wounds." Psalm 147:3
God provides rest to the weary.
"Come to me, all you who are weary and burdened, and I will give you rest." Matthew 11:28
God squashes discouragement and fear with His loving presence.
"The LORD himself goes before you and will be with you; he will never leave you nor forsake you. Do not be afraid; do not be discouraged." Deuteronomy 31:8
God holds onto us, with compassion, when we doubt.
"Come," [Jesus] said. Then Peter got down out of the boat, walked on water and came toward Jesus. But when he saw the wind, he was afraid and, beginning to sink, cried out, 'Lord, save me!' Immediately, Jesus reached out his hand and caught him. 'You of little faith,' he said, 'why did you doubt?" Matthew 14:29-31
The Bible reveals how God keeps His promises. Testimonies, from other believers as well as from our own lives, affirm that the Lord is faithful.
Even when we can't see the good in a situation, or feel the burden being lifted, we can trust God. He remains the same yesterday, today and forever. He will never leave us, nor forsake us.
Hallelujah!
What happens when we take God at His Word and walk by faith in the midst of tough circumstances?
—–