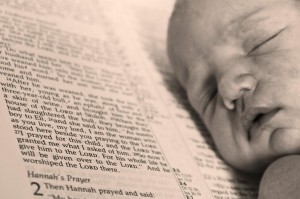 Thank You, Lord, for the fresh start You give us each and every day!
Please give us passion and diligence as we seek Your face in the treasure of Your Holy Word, the Bible.
Open our hearts to Your Truth and keep our minds focused on getting to know You better.
Help us approach Your Word like an innocent child, knowing You will provide all we need to understand at the perfect time and according to Your perfect will.
As we read through The One Year Bible, please reveal Yourself to us intimately. Strengthen our faith as Your Truth saturates our hearts and minds.
Help us to hear Your voice clearly and obey You faithfully, Lord.
As we dig into the Bible, please ignite in us a supernatural, life-transforming love that changes our lives and impacts the lives of those around us.
Help us experience You so intimately that we are changed forever!
Please, Lord, make us more like You.
Reveal the sin in our lives and help us to repent quickly as You refine us through our times of rejoicing and affliction.
Thank You for making us new through Your sacrifice and making us more like You as we walk in the power of the Holy Spirit. Help us receive Your grace, knowing we have no need to fear or feel shame when we approach You.
Please, Lord, help us remember that each time we read the Bible we are given an opportunity to get to know You better as we rest in Your presence.
This is not a task to be approached begrudgingly, but a privilege to be embraced with excitement, a gift to be received with humility and gratefulness.
When the daily commitment feels too overwhelming and our attitude is sour, allow Your love and grace to infuse every fiber of our bodies. Remind us that You give us a fresh start every morning, Lord.
Abba, please help us believe You and take You at Your Word.
Help us trust that every verse in the Holy Bible is rolling off Your tongue and intended to help us grow deeper in our personal relationship with You as we learn to love others in Your name and for Your glory.
Please help us understand Your Truth in the context in which it was given. Take away any presuppositions or biases that will get in the way of interpreting Your Word in light of all You reveal through Christ.
Show us the glory of the Trinity revealed throughout the Bible, Lord.
Please help us live like we believe what You say, walking in love and obedience, even when Your Truth is not considered popular.
We love You and praise You and can do nothing apart from You, Abba!
Thank You for inviting us into Your loving arms and holding us secure in the stronghold of Your unchanging Truth.
In Jesus' name, Amen
—–
Happy New Year!
Thank you for your continued support and encouragement as I write for God's glory. I'm so excited about our fresh start in 2014 and am thankful for your commitment to join me as we bloom in Christ!
I invite you to join me in reading through the Bible in a year, which only takes 15-30 minutes per day. The reading schedule can be delivered to your email.
You can read the all four sections at one time or split your reading up throughout the day.
The important thing is that you approach this opportunity with a prayerful heart ready to get to know Jesus more and more as He reveals Himself through the Bible.
I'd love to hear from you and will be praying for us as we journey through The One Year Bible online in 2014.
When you click the link, you will be given the option to click on the Email Signup under Free Newsletter (see left column). I'll be following the reading plan under the "Daily One Year Readings."
I'm looking forward to growing with you!
—–
Photo by Lauren Pfahlert
—–