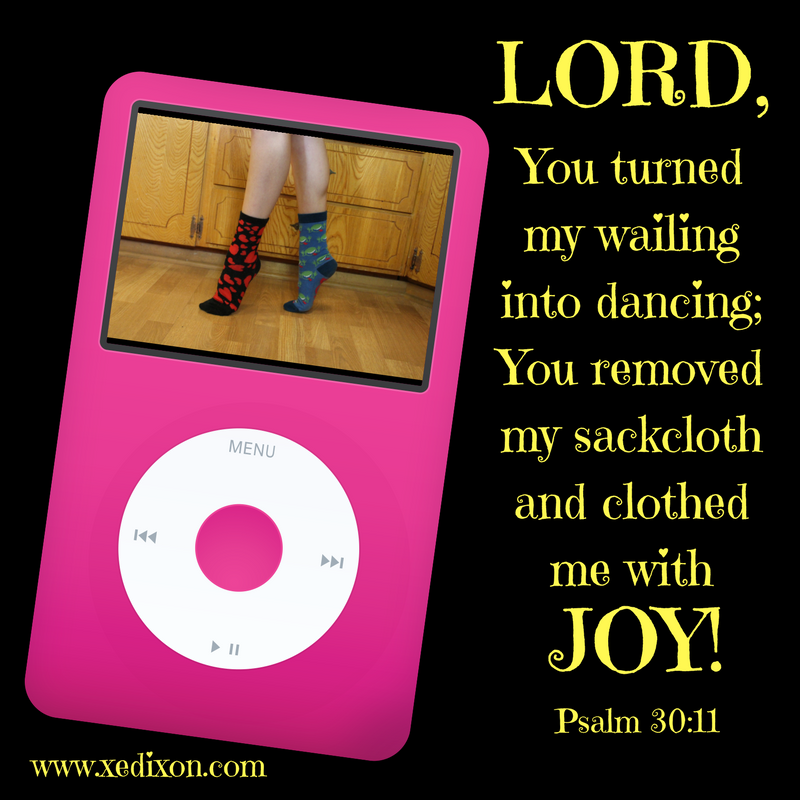 My jaw clenched as I smoothed Emma's yellow satin dress. "Hold still."
Fighting a frown, I ignored her giggles and tied the orange sash into a bow. Precisely aligned front and center. At least I could still control some things. My fingertips lingered at the hem of her dress.
"Isn't it perfect, Mama?"
"Of course. It's the perfect length for showing off long multicolored, mismatched socks. The perfect style for twirling."
The perfect reminder of my helplessness after my only child begged me to sew the orange sash under the empire waist. Orange was the new black in my world.
Emma's arms quivered like sprigs in a cool spring breeze as she adjusted her yellow knitted cap until its orange bow rested over her right ear. "How do I look?"
I prayed the sting in my eyes wouldn't trickle into reality. "Peautiful!"
Her naked brows lifted over wide maple-syrup eyes. "You mean beautiful?"
"Nope. Peautiful! Perfect and beautiful."
"You're so silly, Mama."
"Let me get a better look at you, Emma Bear."
"I'm too old for nicknames." She pinched each side of her skirt between her thumbs and pointing fingers, spreading the material into a fan. She swished her arms right to left, gazing into the full-length mirror. "I'm almost thirteen, you know."
Almost. Not thirteen, yet. I bit my lip. "Does that mean I can't call you Princess, either?"
Emma placed one palm flat on her chest. "Only a princess can dance with the King! That's not a nickname. It's my life."
I turned toward her canopy bed and preoccupied myself with a wicker basket full of colorful patterned socks.
Emma hugged the white bedpost. "So, when are you going back to the studio?"
"Leave it alone, Sweetheart."
"Miss Sarah's a great dancer, but you're the best teacher."
I held up a matching pair of blue socks with pink polka dots and purple triangles. "For the umpteenth time, I'll go back when I'm ready. We can't rush God's timing." We couldn't slow down His timing, either.
Emma plunged her hand into the basket and pulled out a purple sock decorated with neon green-and-black zebra stripes. She snatched one of my polka-dot socks and held her creation at arm's length. "Now these make me feel like dancing."
"The clashing patterns?"
"The color of joy." Emma closed her eyes and tilted her head toward the ceiling. "The kind of joy we can't lose, even when we're sad."
Forgive me, Lord. Please, help me with my unbelief. I coupled a rainbow-striped prize with the abandoned polka-dot sock. "How about this mismatched sensation?"
"I could twirl across the clouds in these." Emma grabbed the socks and scooted to the middle of the bed. She stretched the cotton to her knees before blessing me with jazz hands and a tired laugh, complete with a soft snort.
I placed the laundry basket onto the floor and eased onto the bed. Leaning into the oversized pillows nestled against the headboard, I invited her into a side hug.
Emma settled next to me, smoothed her dress and adjusted her sash. She wiggled her toes and crossed her hands over her chest like Sleeping Beauty. "I'm ready now."
I wasn't ready. I would never be ready. I pulled away from my daughter, slid off the bed, and stumbled across the hardwood floor until the garage door closed behind me. Crumpled on the cement floor, I inhaled the fading scent of my father. The sunset pouring through the windows painted his tool wall with a soft peach glow.
Emma entered the garage. She clutched a mismatched pair of neon socks in her small fist. "Do you remember what you told me when Poppa Joe went to Heaven?" Her voice flowed like a hymn, soft and sure.
I pressed my cheek into the cold cement when I felt her frail body against my back.
"You said perfect healing comes when we get to Heaven with Jesus." Her fingers combed through my hair. "You said Poppa Joe wasn't hurting anymore."
I pushed myself into a sitting position, slid my hands down my face, and turned toward my daughter. Emma's smooth bare brows and relaxed grin kissed my heart.
"Don't you believe what you told me, Mama?"
"Of course I believe." I pulled her close to my chest. "It's just hard."
"God's with us, Mama. I feel Him." She handed me the pair of socks she'd been holding. "May I have this dance?"
I helped her to her feet, kicked off my blue ballet flats, and pulled on one rainbow striped sock and one yellow sock with hot pink hexagons outlined in neon green. I stood and extended my hand.
Emma's laughter bounced off the walls when I twirled her in two complete circles. Her skirt rose and fell like gentle waves lapping onto a sandy beach.
After our dance, I tucked her into bed and knelt beside her. "Would you like me to pick out a pair of fresh socks?"
"I want to wear these tonight." She placed her hand in mine. "Will you wear your dancing socks, too?"
I tapped the tip of her nose with my pointing finger. "I just might have to start my own collection."
"I would like that very much, Mama." She huffed a chuckle. "Will you sleep with me tonight?"
"Anything for you."
"You promise?"
"Of course." I lifted her pink Bible off the nightstand.
"Go back to the studio. Teach them to feel the music, just like you taught me." She closed her eyes. "Imagine Poppa Joe and me dancing with you." Opening one eye, she grinned. "Freestyle!"
My laughter was like an abandoned gold mine. "It's getting late. What do you want me to read today?"
Emma clasped her hands together. "Psalm thirty. Verses ten to twelve."
I flipped through the crinkling pages. As the words blurred, I prayed for the strength to read without wavering voice or faith.
"Hear, O LORD, and be merciful to me; O LORD, be my help. You turned my wailing into dancing; you removed my sackcloth and clothed me with joy, that my heart may sing to you and not be silent. O LORD my God, I will give you thanks forever."
I set the Bible on the nightstand and said a short prayer before curling up next to my daughter and wrapping her in a hug.
"You're holding on too tight, Mama."
I forced myself to loosen my embrace and kissed the top of her head. "I'm sorry, Baby Girl."
"It's okay." She leaned into me. "I love you, too."
***
Emma took her last breath less than three months later, a week after we rang in the New Year.
The yellow tulips in our backyard didn't bloom as bright when they popped out of the ground the following spring. The warmth of the sun pricked my cheeks like pine needles. Still, I kept my promise after the summer haze surrendered to the nip of autumn.
When I lugged a cardboard box into the dance studio, Miss Sarah had the girls lined up at the bar in front of the mirrors.
"You're back! You're back!" A gaggle of prima ballerinas, ages ten to thirteen, bombarded me with hugs as soon as I dropped my cargo in the corner. Every one of these girls had attended the funeral. Everyone was grieving the loss of their friend.
"I have a surprise for you, Ladies."
My hands trembled as I opened the box of brand-new socks.
Please, help me feel Your constant presence, Lord. I can't do this without You.
I passed out the colorful mismatched creations. My breath quickened as the girls stretched socks over their ballet shoes.
Giggles erupted when I tossed my assistant a turquoise sock with lime green swirls and a black sock with red hearts, purple squares, and yellow triangles.
I half-skipped to the stereo and plugged in my iPod. "Drumroll, please."
The dancers obliged.
"Let's begin with a classic." I selected Emma's favorite song. "Freestyle!"
Miss Sarah dabbed the corner of her eye with her finger and slipped her feet into the unconventional dance attire.
I miss my baby girl, Lord.
I swallowed hard before starting the music. We danced, arms flowing and hips shaking to "The Lion Sleeps Tonight."
A belly laugh followed by a loud snort bubbled up out of my heart as I slid across the floor in my own pair of Emma's Dancing Socks. This time, the sound didn't squeeze my chest.
I twirled across the floor, ending in a graceful curtsey before my King.
The young ballerinas followed my lead.
Surrendering to peace, I whispered, "Hallelujah." Deep in my soul I knew that my sweet angel was doing the same in the presence of our Heavenly Father.
***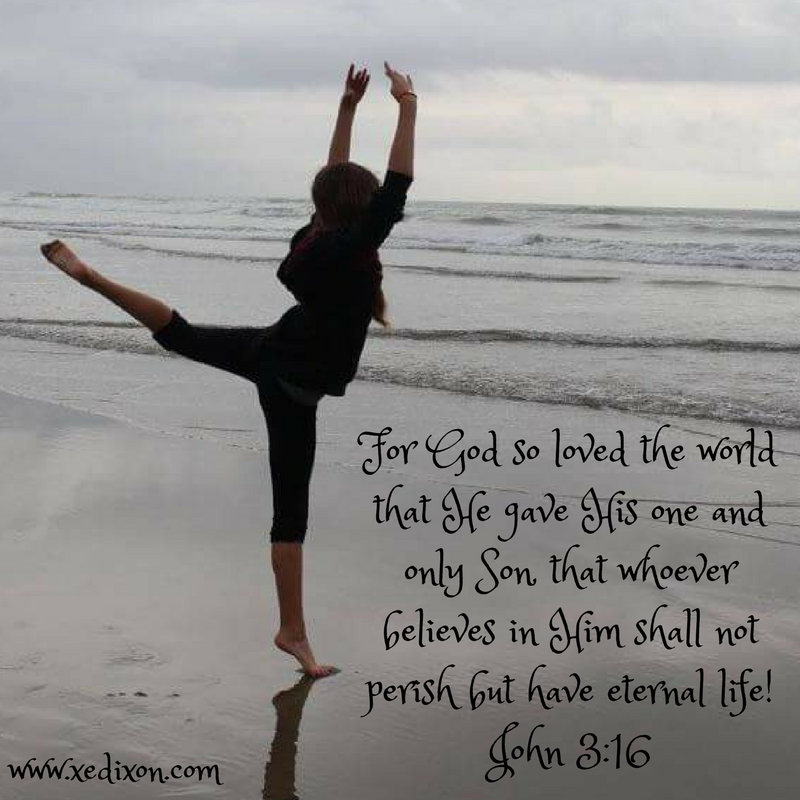 —————————————————————————————————————–
"Emma's Dancing Socks" was written after my mom received her diagnosis, Leukemia, in January 2014. After a bone marrow transplant, my sweet mom was welcomed into the arms of her Savior, Jesus Christ, on October 22, 2014. This story was previously published in Inspire Promise in November 2014.
I process my emotions through prayerfully reading the Bible and writing. I never shared this story with my mom, but I wish I would have.
"When Yes Means No," a snippet of my mom's story, was published as my first devotion in Our Daily Bread on April 1, 2017. As I read these two stories again and share them with you, I'm grieving the loss of my friend, Suzanne Nixon Thompson.
Suzanne battled Leukemia and had a bone marrow transplant earlier this year. She joined my mom in the loving arms of Jesus on April 6, 2017. I didn't find out until April 22nd.
As I remember these two mighty women of faith, my heart aches but beats with peace because we shared an unshakable hope in Christ.
These fierce women of faith have changed me and inspired me. Both will be missed, their lives celebrated, and their impact for Christ will never be forgotten.
Please join me in praying for those brave warriors and their courageous families who are battling cancer, those who have survived cancer, and those whose ultimate healing came when they danced into the arms of Jesus.
As my mom said, "God is good and that's all there is to it." Oh, how I miss her!
——————————————————————————————————————-
Special thanks to K.B. and B.B. for providing the photos for these memes.
——————————————————————————————————————