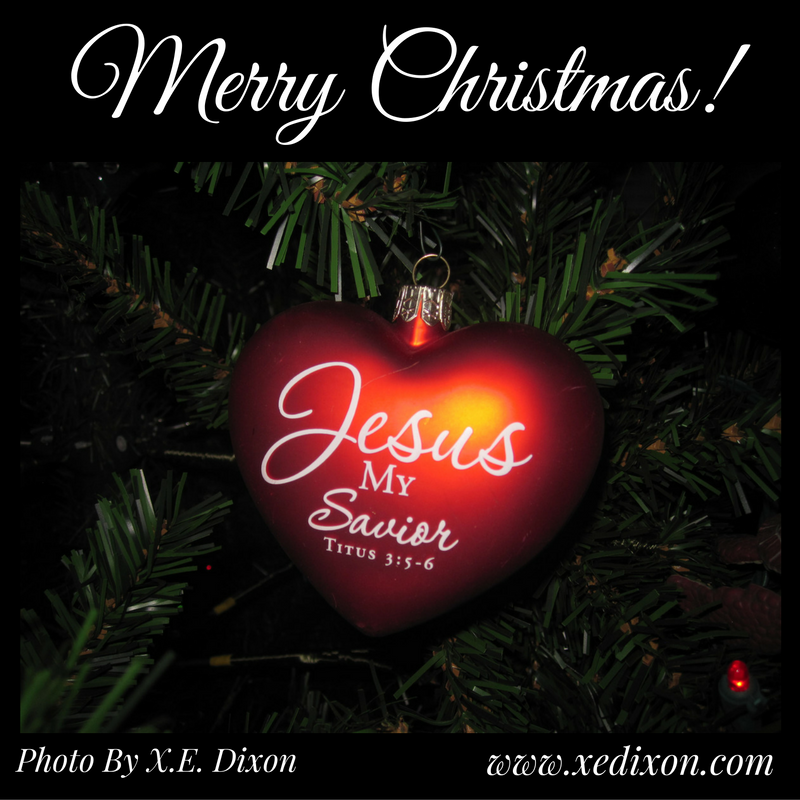 As my husband, Alan, and our son, Xavier, helped me hang ornaments on the Christmas tree this year, I reminisced about the precious moments attached to each decoration.
The homemade ornaments brought back sweet memories from Xavier's childhood. When he was only two years old, he brought home his very first December craft from school. Every year, he created a new ornament that I hung with joy. And every year I carefully packed away each priceless treasure so we could place them on the tree the following Christmas.
We have souvenir ornaments to commemorate our travels. Each one triggers conversations about our trips.
We remember. We laugh. We thank God for the countless blessings symbolized by those souvenirs.
Friends have given us ornaments. Some of those friends we still embrace like family, some we miss but haven't seen in years, some are no longer a part of our lives, and some have gone to be with Jesus. Hanging those gifts fills my heart with both joy and sorrow, as I thank God for bringing those people into our lives . . . even if only for a season.
Tears streak down my cheeks as I admire the ornaments my mom sent Xavier, every year since she bought him his very first ornament in 1996. Now that she's gone, we buy him a yearly ornament that we hope he'll enjoy hanging on a tree in his own home one day.
But my favorite ornaments are the ones I bought after I received Christ as my Lord and Savior, after I learned the true reason Christmas was worth celebrating.
A beautiful shiny heart proclaims the Lord's name and reminds me of His perfect love. A delicate slice of Olive wood with three crosses carved in its center celebrates Christ's victory on Calvary. A jeweled cross that we used on a display at my mom's Celebration of Life service hangs on a satin ribbon, comforting me with the hope of eternal life.
Almost lost in the branches, a simple nail hangs with a yellow slip of paper attached on a fading strand of curling ribbon. Inside, a poem by an anonymous writer declares Christ as Savior and the nail as evidence of His intimate love for each of His beloved children. The last two lines of the poem read:
" . . . I know it was His love for us that held Him to that tree. But when I see this simple nail, I know He died for me."
This Christmas, our family is rejoicing over all the wonderful ways God has worked in and through our lives. We're also placing our heart-wrenching prayers at His feet.
We've endured great losses and faced difficult obstacles, but our Lord continues to fill us with peace and hope. Though we're grieving much, we can't stop counting the ways God has blessed us, ways that have nothing to do with material blessings.
We're struggling with complications in my healing journey, as well as with finances and family strife. But we've also witnessed the Lord restoring relationships, giving us wonderful opportunities to serve Him, and giving our family all we need to continue trusting Him in this moment . . . one step . . . and sometimes one breath at a time.
Like the ornaments on our tree, this year and this Christmas is filled with faith-building mishmash and miracles that represent God's proven faithfulness, sovereign goodness, limitless love, and endless grace.
As we approach the holiday that shines a light on Christ and consider the ornaments on our Christmas tree, I realized we've been celebrating Jesus all year and every year.
The circumstances we're in currently won't decide the measure of our love for the Lord, or the measure of His boundless love for us.
"For to us a child is born, to us a son is given, and the government will be on His shoulders. And He will be called Wonderful Counselor, Mighty God, Everlasting Father, Prince of Peace." (Isaiah 9:6)
Hallelujah!
Lord, thank You for affirming You are with us always and worth celebrating every day of every year . . . not just on Christmas. Help us acknowledge the wonderful ways You're working in and through our lives every single day. Please help us accept the tears and the cheers in life as priceless opportunities to experience Your constant presence, rely on Your limitless power, and surrender to Your immeasurable and trustworthy grace. Please, Lord, help us look beyond ourselves and our current circumstances, so we can love You and others with joy. In Jesus's name, Amen.
What faith-building mishmash and miracles has God entrusted to you this year and this Christmas?
—–