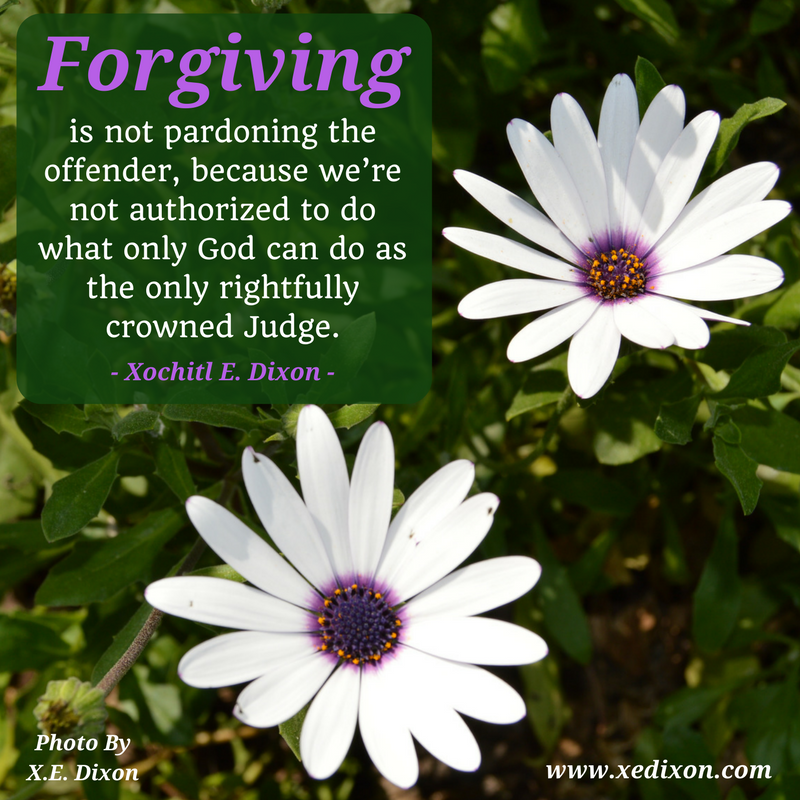 As I listened to the woman sharing how God helped her forgive her abusers, my heart ached. Her story mirrored some details in my past, but I couldn't pretend to understand exactly how she felt. I couldn't duplicate the ways she processed her pain, either.
Every innocent victim's journey toward healing is complex and unique. There are no pat answers or secret formulas to help victims work through emotions and move forward.
Each one of us needs our healing path and pace to be respected. We need support from family, from friends, and often from professionals. We need understanding and, most importantly, patience and prayer.
There are no normal timelines in a person's road to healing.
When we arrive at that crossroad moment and are faced with the choice of forgiving or clinging to unforgiveness, we need grace . . . especially God's life-changing grace.
While that woman shared her heartbreaking story, I realized I'd been deceiving myself for years.
I've moved on. I've gotten over it. I don't think about it anymore.
I was wrong, so wrong.
Although I'd went on with my life, I'd never forgiven those whose actions made me an innocent victim.
Without even realizing it, I'd settled for a guarded life behind a self-imposed prison of unforgiveness and armed myself with fear, bitterness, and denial.
I had allowed unforgiveness to control me and hinder me from embracing the completeness of my freedom in Christ, making my past an anchor.
But as I continued to get closer to God, the more I loved Him, believed Him, and trusted Him, I couldn't escape that crossroad decision.
Would I forgive as I'd been forgiven? Could I?
As I listened to the woman's sharing about what forgiving her abusers had done for her, I wanted so badly to experience that peace.
Forgiving wasn't about letting my offenders off the hook, but being freed from them for good.
With support from my husband and God's limitless power and patience, I finally understood radical forgiveness was hinged on learning what forgiveness is and isn't.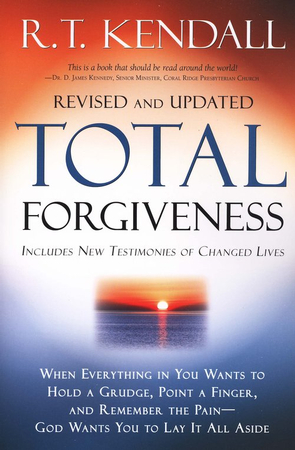 In Total Forgiveness (pp. 11-19), R.T. Kendall states forgiveness is not approving, excusing, or justifying the hurtful actions of others.
Forgiving is not pardoning the offender, because we're not authorized to do what only God can do as the only rightfully crowned Judge.
By forgiving, we're not denying what happened, turning a blind eye to the offense, or even forgetting how we were hurt. The Lord never asks us to minimize our hurts by not taking the offenses seriously or pretending the scars don't exist.
When we choose radical forgiveness, we're breaking down every wall of denial and facing the facts of what happened to us or the person we care about, so that true healing can begin.
A false belief about forgiveness is that reconciliation is mandatory. But reconciliation means both parties admit the offense and agree to restore the relationship, which is not always possible, healthy, or safe.
However, we can be blessed with restoration.
Restoration: a personal revival, the restitution of what was taken or lost, a dignified process of renewal that no one can prevent us from experiencing through the love of Christ.
God's goodness is not tainted when bad things happen and innocent people are hurt in this fallen world.
Our compassionate Father grieves with us and remains close to the brokenhearted. He affirms nothing will remain hidden, that all people will have to give an account to Him for every action and every thought (Matthew 12:36; 1 Corinthians 4:5).
In light of all Christ has done, in light of all He promises to do, in light of His perfect love for us, we can forgive as we've been forgiven . . . even when it feels impossible and even when it doesn't make sense.
Whenever I have a hard time placing offenders in God's hands, I think about Joseph (Genesis 37-50).
His jealous brothers sold him to slavery and lied to their father about his disappearance. When Potiphar's wife falsely accused him of attacking her, Joseph was imprisoned for years. He suffered abuse, endured betrayal, and bore the negative consequences of someone else's actions.
We don't know everything that happened to him during those years of enslavement and imprisonment, but we know how he responded to God.
Joseph lived in freedom and peace, despite his past or his current circumstances.
No matter what happened to him, Joseph trusted God, praised God, and obeyed God.
The Lord remained with Joseph and, at the right time, placed him in a position of power over Pharaoh's house. When famine struck Egypt and his brothers showed up to ask for help, Joseph forgave them and everyone else who had hurt him.
Joseph knew God hadn't wasted his journey.
Though he had every right and reason to be angry, Joseph had placed the past behind him and didn't even bring up the past or seek revenge on those who had hurt him along the way.
Only healthy processing and peace through God's power could have kept Joseph focused on the Lord's purpose and allowed him to trust God to choose how justice would be served.
Radical forgiveness is impossible without God's help.
Radical forgiveness doesn't make sense.
Radical forgiveness has nothing to do with the offender or the offense.
By faith, we're acknowledging that sin is sin and admitting we're all sinners compared to our perfect and holy God, not one another.
As we place ourselves and our offenders in God's hands, we're accepting our freedom and declaring our trust in God's character.
By forgiving we're proclaiming our belief in God's sovereign care and our confidence in God as the only rightful and completely trustworthy Judge.
We can trust God to bring all things to light, to right all wrongs, to hold all accountable in His way and in His time.
Through radical forgiveness, innocent victims break free from the bondage of the hurt that threatens to steal the joy, peace, and hope that is rightfully our inheritance as God's beloved children.
Lord, there are some offenses and some offenders that feel impossible to forgive when we're working with the wrong definition of forgiveness. Please help us remember Your command to release offenders into Your hands is intended as a first step toward restoring what was taken from us. Please help us trust You, as You make us more like You, so we can live the new life promised through You. In Jesus's name, Amen.
—–