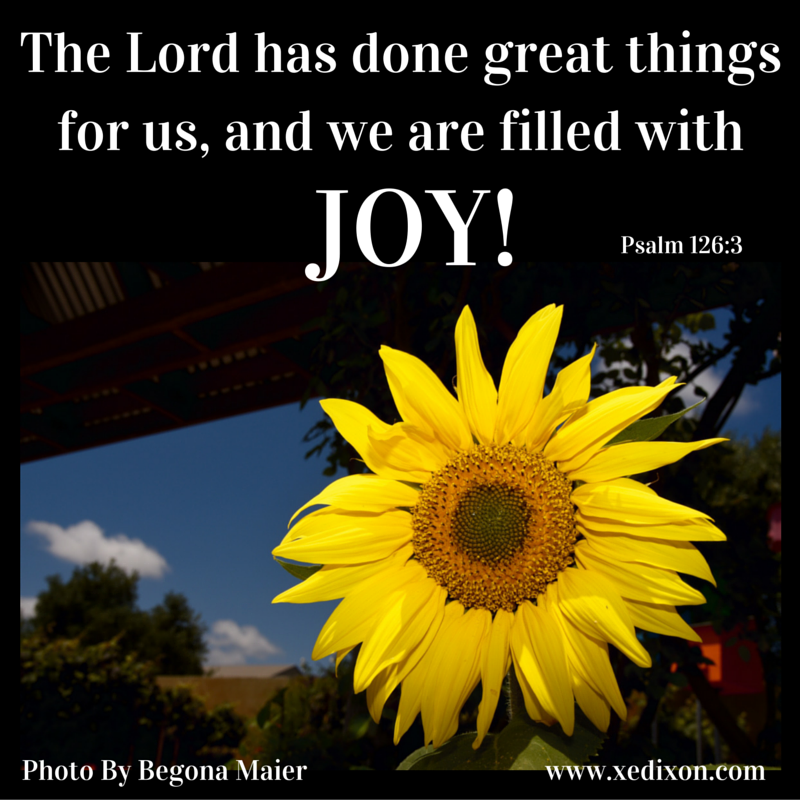 As I reflect on all the pain and heartache in this world, I'm overcome with an overwhelming sense of grief.
The physical and emotional affliction I've endured, since my relapse in 2012, often tempts me to slip into a slump of depression.
Being isolated makes it easy to succumb to lingering negativity, douse myself in discouragement, and comfort myself with a barrage of complaints.
A recent bout with constant high level pain led me to beg God for relief. I cried out for His mercy, asking Him why He wasn't choosing to heal me.
I declared my belief. I proclaimed Him as almighty, able to do the impossible, and good.
I even started listing the ways I've trusted Him in the past.
After my sobs subsided, God gently grounded me in His grace.
He tugged my thoughts toward the countless ways He'd provided for me, and for others, in the past.
My good, good Father had carried me through nights I believed to be unbearable.
I'd witnessed Him working in and through the lives of others, as He refreshed my hope and strengthened my faith in Him.
The Lord had used my personal suffering to deepen my compassion for others. And as I shared how He'd helped me, He continued to encourage others.
God's faithfulness inspires our joy.
His altogether goodness, dependability, lovingkindness, and generosity stir our elation.
When our minds wander toward self-pity, we can list the ways the Lord has come through in the past.
When our hope dwindles, we can acknowledge the ways God has done more than we could have ever dreamed of asking.
When physical and emotional weariness threaten our fragile faith, we can revel in the Author and Perfecter of our faith.
We can rejoice in His limitless and enduring strength.
Once we ponder all the wonderful works God has done, from Creation to the cross and in His intimate intervening and sustaining power in our personal lives, clinging to negativity and despair proves pointless.
We can process pain with the promise of hope and experience the joy of remembering God's faithfulness.
Hallelujah!
"The LORD has done great things for us, and we are filled with joy." (Psalm 126:3)
—–