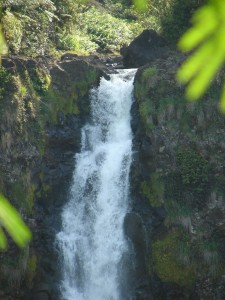 "Keep me safe, O God, for in you I take refuge. I said to the LORD, 'You are my Lord; apart from you I have no good thing.'" (Psalm 16:1-2, NIV)
Thank You, Lord, for drawing us near to You and allowing us to experience Your love in action.
Thank You for blessing us with an open line of communication, full access to Your truth and the indwelling of Your Holy Spirit Who gives us understanding and empowers us to submit to You.
Please keep us steadfast in the wake of Your never-ending grace.
Give us the courage to take refuge in You, to count on Who You are and what You've already accomplished.
Give us wisdom to receive affirmation in Your love as we witness You working in and through Your people.
Our hope is in You alone, Lord, the only One who does not change like shifting shadows. You, the Giver of all good things.
Your faithfulness is our peace, our refuge, and our promise.
There is security in Your constant and mighty presence, safety in the center of Your perfect will.
Yes, Lord, it truly is all about You.
We have no good thing apart from You. We can do nothing apart from You (John 15:5).
"How great is your goodness, which you have stored up for those who fear you, which you bestow in the sight of all, on those who take refuge in you." (Psalm 31:19, NIV)
May reverence and love motivate us to invite You into our lives, to obey You, to love You, to stay close to You.
May we praise You for every detail and every moment that make up the wondrous testimony of grace that flows from the goodness in You.
Hallelujah!
In Jesus' name, Amen
—–