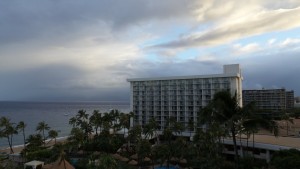 "Give ear to my words, O LORD, consider my sighing. Listen to my cry for help, my King and my God, for to you I pray. In the morning, O LORD, you hear my voice; in the morning I lay my requests before you and wait in expectation." (Psalm 5:1-3, NIV)
Lord, thank You for hearing and recognizing our outcries and the sobs we keep hidden deep inside.
In Your goodness, You care enough to listen, to really hear us out. Even the things we're not able to express, You know. Still, You urge us to entrust You with our offering of transparency and faith.
You welcome our raw emotions and vulnerability, Lord. You assure us of Your faithfulness. You remain approachable.
And when we can't seem to find the words, Your sweet Holy Spirit intercedes on our behalf.
You are our King, Almighty Lord, God, and Creator. You are Provider, Redeemer, Good Shepherd and Savior.
Your lovingkindness has no boundaries. You never change and never fail.
Thank You for inviting us to approach Your throne of mercy with boldness that knows we can expect You to remain true to Your character.
We can expect Your sovereign faithfulness to reign, even when we can't understand the way things play out.
We can expect Your love to cover us, Your plan to remain perfect, Your timing to maintain relevance, Your purpose to come to fruition, and Your grace to always be more than enough.
Help us believe when we cannot see, surrender when we cannot bear letting go, trust when we can't seem to identify any good in the pain.
Thanks for empowering us to wait with expectation that magnifies Your all-knowing greatness.
As we lay our requests before You, help us to withhold nothing, take nothing back, and expect nothing but Your perfect will to prevail.
In Jesus' name, Amen
—–