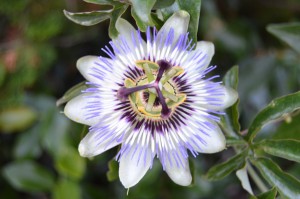 As I enter the third year of my healing journey, I admit there've been times I've begged God for relief. I've cried out in despair, pleaded for mercy, struggled with anger, and broke down from weariness and frustration more times than I can count.
I've spent many nights silently searching my heart for glimpses of hope.
Would God heal me from the pain? Was longsuffering going to be my new normal? Would I ever feel totally secure in the refuge of His power and grace?
In Psalm 4, King David understood his desperate need for security when he approached God with transparency and cried out for help. He'd been hunted, ridiculed, and shamed.
But, he'd also been redeemed, forgiven and raised into an important leadership position.
Still, this great king failed, struggled, slipped, and pleaded with God when life overwhelmed him.
"Give me relief from my distress, be merciful to me and hear my prayer." (Psalm 4:1b, NIV)
With the first line like that, this Psalm could take on a whiny tone. But somehow, between the first and last verses, the king's attitude changed from desperation to contentment.
How did King David switch gears from complaining to confidence? How did he go from pouring out his feelings of frustration to remembering faith built the firm foundation on which he stood.
"Know that the LORD has set apart the godly for himself; the LORD will hear when I call to him" (v. 3)
Doubt did not taint David's words or tone as he prepared for exhortation. The king knew he could trust God when circumstances felt overwhelming. Believing God listened was the key to contentment.
The psalmist knew from experience that obedience always led to peace and praise as the faithful found refuge in God's presence.
After David processed all of his feelings, he burst into praise.
"You have filled my heart with greater joy than when their grain and new wine abound." (v. 7)
David knew that material blessings couldn't compare to a right relationship with God.
He embraced the Lord's overflowing grace as he discovered the gift of contentment not dependent on circumstances.
"I will lie down and sleep in peace, for you alone, O LORD, make me dwell in safety." (v. 8)
Lying down demonstrates the king's willingness to trust God for protection. Sleeping symbolizes the quiet confidence of God's constant and powerful presence.
This king, with mighty armies to back him up, knew that God alone was his refuge.
We, too, can draw closer to the Lord by learning more about His character through the daily study of His Word. We can experience His grace as we welcome His Holy Spirit to empower us to submit to the Bible's authority in every aspect of our lives.
Just like David, an intimate relationship with God enables us to "offer right sacrifices and trust in the Lord." (v. 5)
We won't hold back from God out of fear. We'll trust Him to give and take away according to His good and perfect plan.
Our song will echo the psalmist's devotion as we turn our hearts from complaint mode to content mode, praising God through all circumstances.
Lord, thank You for the struggle that reminds us we need You. Thank You for the pain that affirms we can still feel. Thank You for comforting us through the chaos with the promise of Your unchanging character and unconditional love. In Jesus' name, Amen
—–
Your story makes a difference.
Please share about a time in your spiritual journey when you were frustrated enough to give in to despair. How did knowing God's character help you trust Him through that difficult time?
——-