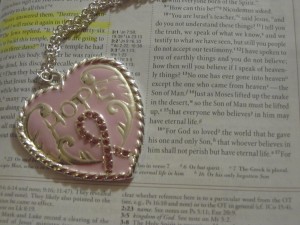 "Two people are better off than one, for they can help each other succeed. If one person falls, the other can reach out and help. But someone who falls alone is in real trouble." (Ecclesiastes 4:9-10, NLT)
Breast Cancer.
When my friend, Yamilett, told us the news, we barely had time to let it sink in before doctors were scheduling her chemo treatments.
The awesome medical staff was doing their part, at warp speed. If we were going to help our friend through this journey, we had to get organized fast.
The Bible says, "There are different kinds of service, but the same Lord" (1 Corinthians 12:5, NIV).
So, through a barrage of texts and emails, the troops were gathered and the tasks delegated.
Due to my back injury and upcoming surgery, I was limited in what I could do physically. I decided to serve as a prayer support. I also volunteered to go with my friend to doctor visits when her husband had to work.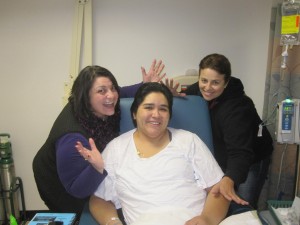 And, of course, I'm the scheduled comic relief during chemo treatments. (This photo was taken after the Pink Party. Our friend, Cendy, joined us for Yamilett's first round of chemo.)
The support network was in place. One friend was designated to pick up Yamilett's kids from school. Another friend created a meals ministry.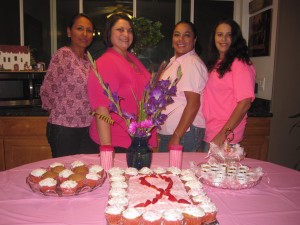 A few women joined forces to organize an amazing Pink Party on very short notice. We wanted to encourage Yamilett before she started chemo.
Everyone pitched in by using the unique gifts God had blessed them with.
Those who were talented in the kitchen whipped up creative treats.
Those anointed with decorating skills transformed the room into a pink paradise.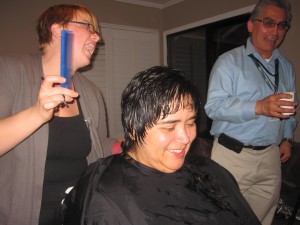 One lady used her scissors to bless Yamilett with a new haircut!
She also offered free haircuts during the party to anyone who wanted to show Yamilett support before she started her chemo treatments.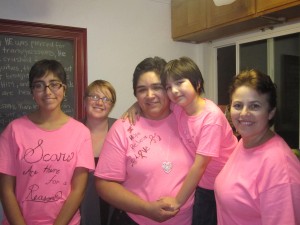 She had three takers: Cendy, and Yamilett's two daughters, Jenny and Emily.
Before the haircuts, we opened up in prayer and took turns reminding Yamilett of the many ways she is a blessing to us as a friend.
We watched her open gifts of encouragement and hope.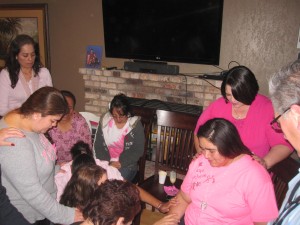 To prepare Yamilett for her hair cut, we surrounded her and blessed her with a group prayer.
We laughed. We cried. We hugged. We thanked God for every person He was using as a tangible expression of His loving presence.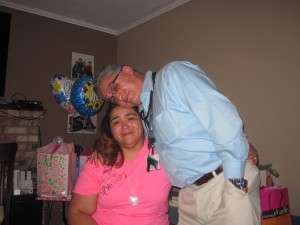 And we praised the Lord for blessing Yamilett with a husband who dared to risk being stuck in a room full of pink-clad women just to show his wife how much he supported her during this healing journey!
When crisis strikes, it's tempting to retreat and isolate ourselves.
We often don't want to feel like a burden so we don't ask for help. But God designed His church to work together as a unified body.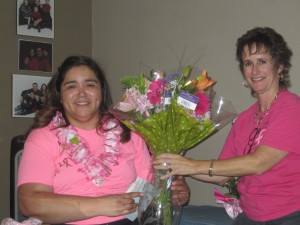 Every member adds value and is important. Every person needs help one time or another. Everybody matters and makes a difference.
When the apostle Paul was describing how connected the church should be, he said:
"If one part suffers, every part suffers with it; if one part is honored, every part rejoices with it. Now you are the body of Christ, and each one of you is a part of it." (1 Corinthians 12:26-27)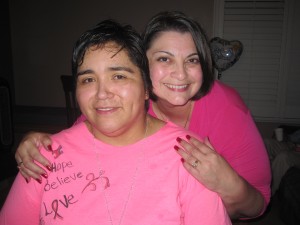 I'm grateful to have the privilege of serving my sister in Christ during this difficult season in her life.
But what blows my mind is how God is using every single person who has rallied around Yamilett to strengthen my faith and reveal Himself to me in ways I never expected.
He is growing and blessing me as I serve alongside these women who know how to love the Lord and one another.
While the doctors, who are wonderfully gifted by God, treat Yamilett with medicine, her friends and family are uniting to battle this cancer with prayers and community.
No matter what happens, we're in this together.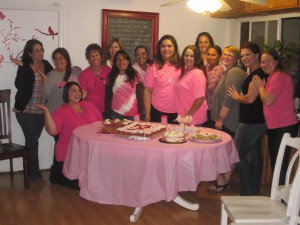 We're depending on God and supporting each other, through words and deeds.
One person can make a huge difference.
A community makes a life-transforming impact in the lives of those who are serving, as well as the one being served.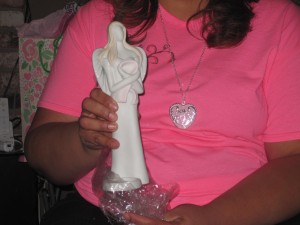 What can you do to help somebody in need today, reminding them that Jesus cares and so do you?
—–
Here are some of my favorite photos from Yamilett's Pink Party: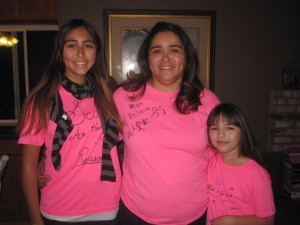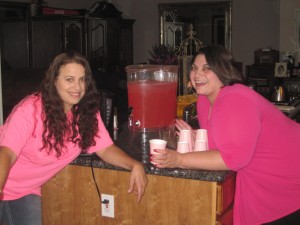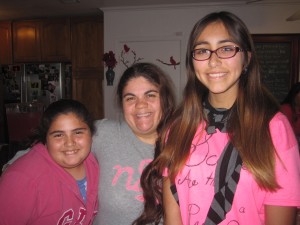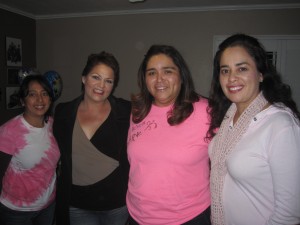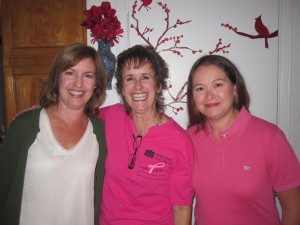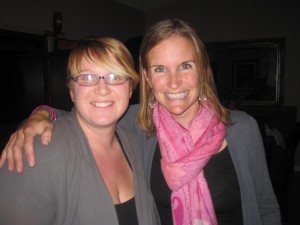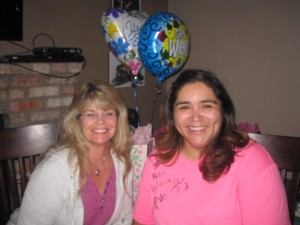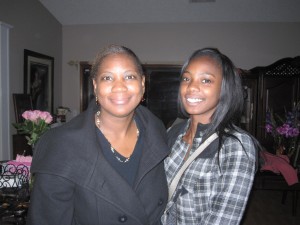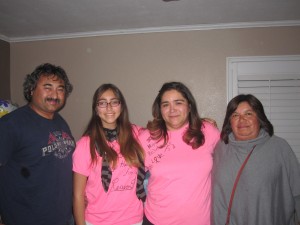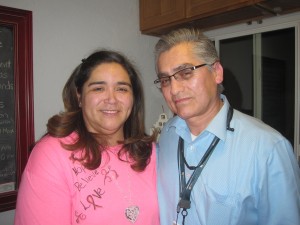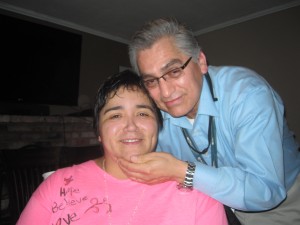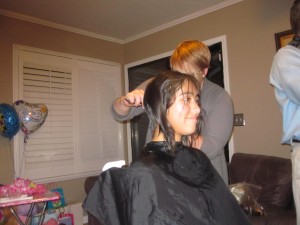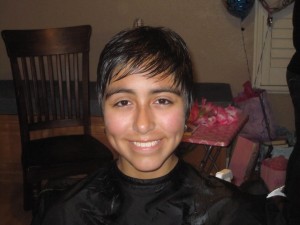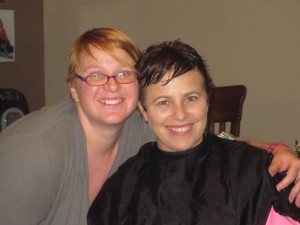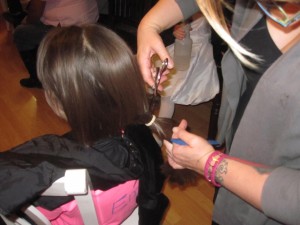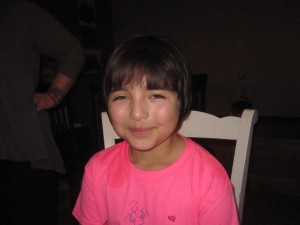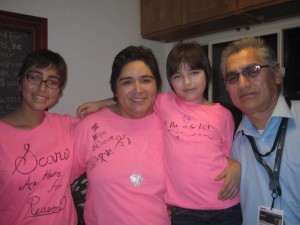 ——
"From him the whole body, joined and held together by every supporting ligament, grows and builds itself up in love, as each part does its work." (Ephesians 4:16, NIV)
—-