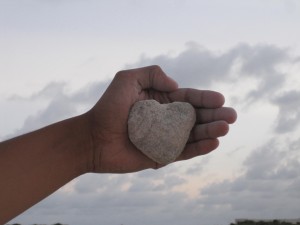 "But let all who take refuge in you be glad; let them ever sing for joy. Spread your protection over them, that those who love your name may rejoice in you." Psalm 5:11, NIV
The world may tell us that surrendering means defeat. But, Lord, we are so grateful that You are not of this world. We serve a living and loving God! Hallelujah!
When we surrender to You, we rise up in victory. Praise the Lord!
Thank You for the times in our lives when we feel inadequate, weary, discouraged, and afraid. And thank You for using the Bible to empower us with truth during those dark and difficult times.
Thank You for those times of uncertainty and change that remind us we don't have control over situations. And thank You for assuring us that we can trust You because You are sovereign and always in control.
Your Word reminds us that You created the Universe, planned each of our days, and will work all things out for the good of those who love you. Help us trust You as we remember Your plan involves the entire body of Christ, not just us.
Help us lay every fear at Your feet and cast every anxiety into Your capable hands. Give us an insatiable desire to know You and courage to depend on You.
"Praise be to the Lord, to God our Savior, who daily bears our burdens." (Psalm 68:19, NIV)
With arms raised in worshipful surrender, we open our hearts to receive victory in the light of Your glorious love.
In Jesus' name, Amen
"Do not be anxious about anything, but in everything, by prayer and petition, with thanksgiving, present your requests to God. And the peace of God, which transcends all understanding, will guard your hearts and minds in Christ Jesus." Philippians 4:6-, NIV
What aspect of your writing journey is the hardest for you to surrender to God?
—–
Previously Published on the Inspire Christian Writers blog on April 15, 2012
—–