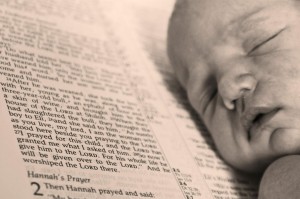 God uses His Word to change lives!
With a commitment of only 15-30 minutes per day, you can nurture your personal relationship with Jesus Christ.
As a believer fully surrendered to the work of the Holy Spirit when you read the Bible, you can experience God's Holy Word penetrating your heart and impacting your day to day living.
In 2005, when I first committed to following a daily reading schedule that would lead me through the Bible in a year, my life changed forever. I've been encouraging others to join me on this fabulous adventure ever since.
This year, I've signed up to receive The One Year Bible Online Reading Schedule through daily emails sent to my phone every morning.
It's easy. It's convenient. And it's life altering!
I'll be blogging about how God speaks to me through this year's readings. Along with the weekly encouragement posts of 2013, I'll be sharing what the Bible teaches on prayer.
With an enriched prayer life, fully dependent on the power of the Holy Spirit, we can celebrate how God is working in and through our lives, blessing us with joy and peace in all circumstances.
The journey begins by seeking God's face daily in the treasure of His Holy Word. And you can start today!
Just sign up to receive your free daily email reminder through The One Year Bible Online.
I signed up for their free newsletter and chose The One Year Readings.
You can also subscribe to my website to receive weekly encouragement posts and Bible Reading Reflections.
I'd love to hear from you through comments on Facebook, Twitter, and on my website.
I'm looking forward to growing with you!
—–
The One Year Bible Online is a free resource I discovered while searching for a reading schedule to follow for my personal devotional reading in 2013. This type of schedule allows reading for familiarity. It doesn't replace Bible Study with a group or deeper personal Bible study, which I highly recommend. While I use this resource, I am not connected with the website or the links that are shared through their website.
—–
Photo taken by Lauren E. Pfahlert
—–