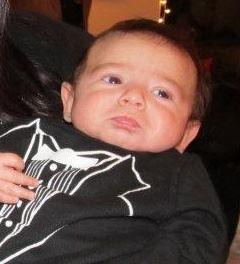 It's been twenty-eight days of back, shoulder, and neck pain since my last post. I was pouting, just like my cute little nephew, Emmett.
But I wasn't pouting for very long. I couldn't help but feel hopeful when I thought about how I'd been living with chronic upper thoracic pain for over twenty years. And now, God has blessed me with two doctors who are adamant about fixing the root of my pain rather than medicating the symptoms.
During my initial exam, they prodded every inch around my upper spine and ribcage, which was excruciating, until they correctly diagnosed my injury and began a treatment plan on October 3rd. Thank You, Lord!
Step one of my healing journey included multiple cortisone shots in my upper back. Step two, a shot on my right shoulder. Step three, an unexpected steroid flare up on my shoulder. Step four, a daily regimen of muscle relaxers, pain pills, and anti-inflammatory medication.
I had an allergic reaction to the meds, which included swollen eyelids, burning, itching, and welts all over my body. One visit to my family practitioner later, fear and discouragement seeped into my thoughts as I realized I wouldn't be allowed to take the necessary meds for pain.
All I could do was fall powerless into the arms of my amazing Savior.
Today, my pain is sporadic and my hives are clearing. Praise the Lord! To top it off, my MRI, which is required before I can consider the next step of my treatment, was approved this morning. I'll schedule an appointment for next week so I can move forward with the final steps of my treatment plan, which could include more shots or surgery. Can I get an amen?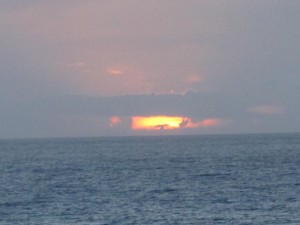 I love how God gives us glimpses of hope through dark clouds!
Yet, while my hope is secured in Christ, I've learned that sometimes healing hurts. Whether dealing with physical or emotional pain, it's vital to identify the root of our pain as soon as possible, rather than masking the issue with unhealthy habits or settling for treating the symptoms.
Years ago I went through Celebrate Recovery, twice. The study, a twelve-step program toward healing and wholeness in Christ, is designed for anyone who has ever experienced pain or has caused pain in the lives of others.
Step four of the study offers an opportunity to take an inventory of your life, to prayerfully identify every person and situation that has hurt you and admit how you have hurt others.
It was hard to face my past during the inventory process. It was even harder to face my shortcomings.
Filled with fear, anger, resentment, discouragement, despair and grief, I skimmed through step four, the first time around. A year later, God helped me accept that healing is a journey that requires His supernatural strength, one step at a time.
I embraced my helplessness, asked God to help me surrender to Him, and actually 'worked' the steps. That's another testimony in itself. Praise the Lord!
As I wait for doctors to treat my current physical injuries, I can't help but remember that it was only after I acknowledged my total dependence on God during my Celebrate Recovery process that He helped me discover the root of my emotional pain.
By the power of the Holy Spirit, I moved toward healing and wholeness in Christ by committing to release my brokenness into the healing hands of The Great Physician, one baby step at a time.
Hallelujah!
"He heals the brokenhearted and binds up their wounds. He determines the number of the stars and calls them each by name. Great is our Lord and mighty in power, his understanding has no limit." (Psalm 147:3-5)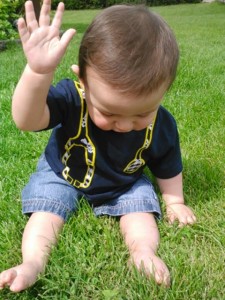 So, what can we do when healing hurts more than we expected or healing doesn't seem to be happening on this side of eternity?
Reach up then reach out.
There are so many people around us who are hurting, even more who are hiding their hurts. Focused on our own pain, we risk missing the chance to be a light of encouragement and a testimony of God's power and sacrificial love in the lives of others.
Our pain should not be minimized. But neither should our God.
He is our strength, our comfort, our refuge, and the Giver of all good things. He is able to do more than we ask, including igniting us with joy and peace that don't depend on our circumstances.
As the Lord carries us through our personal healing process, He wants us to be transparent with one another so He can use us to shine for His glory. With the power of the Holy Spirit living in us, we can support one another as God works for the good of all those who love Him.
Prayer is not the least you can offer someone in need. Intercessory prayer is a powerful and priceless gift!
So, when healing hurts, let's ask God to help us surrender to His will and reach out to His people, serving and being served within the body of Christ, just as He always intended.
Lord, please give us eyes to see beyond ourselves. Help us avoid isolation and be transparent with one another. Be our strength through the healing process on this side of eternity. And help us trust You as we wait for complete healing, found in Your loving embrace when You come again or finally call us home. In Jesus' name, Amen
"Praise be to the God and Father of our Lord Jesus Christ, the Father of compassion and the God of all comfort, who comforts us in all our troubles, so that we can comfort those in any trouble with the comfort we ourselves have received from God." (2 Corinthians 1:3-4)
—–
As I trust the Lord in my own healing journey, I've had the privilege of praying for some courageous people of God. I'd love for you to post prayer requests under this post. Intercessory prayer is a wonderful healing balm for the one who is praying for others.
I'd also like to ask you to pray for my nephew, Emmett. He'll be having surgery on November 5, 2012.
Thank you for joining me as we call upon our amazing Savior and trust Him on our individual journeys toward healing and wholeness in Christ.
—–
Baby Photos by Natalia Mungia
Landscape Photos by X. E. Dixon
—