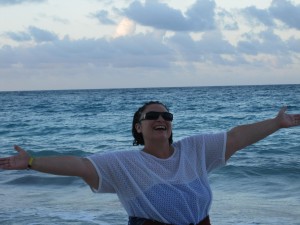 The world will feed me nonsense,
tell me quit or compromise,
convince me I am nothing,
beat me down with blatant lies.
Standards, what I should be,
what I could be, with their tricks.
But my life belongs to Jesus,
so I don't need their measuring sticks.
God says I am marvelously made,
with purpose I'm created.
I'm loved, forgiven, highly favored.
It's not that complicated.
It doesn't matter what I have,
my status or my size.
I can leave the past behind me.
Renewed in Him, I rise.
—–
"We were therefore buried with him through baptism
into death in order that, just as Christ was raised
from the dead through the glory of the Father,
we too may live a new life." (Romans 6:1, NIV)
"Therefore, if anyone is in Christ, he is a new creation;
the old has gone, the new has come!" (2 Corinthians 5:17, NIV)
—–
2012 Life Psalms Collection
Photo by W. Alan Dixon, Sr.
—–