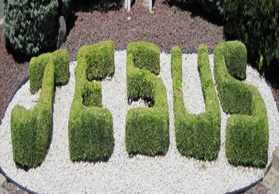 —–
"I believe in God, but I'm not really sure if I'm saved."
Uncertainty squelches the joy and freedom of a life in Christ when believers are stuck wondering if their salvation is valid.
But God shares His plan of Salvation without stuttering. A quick stroll down The Romans Road reveals exactly how we know if we're saved.
Romans 3:23 reminds us that every one of us has sinned and fallen "short of the glory of God."
Romans 6:23 assures us that "the wages of sin is death, but the gift of God is eternal life in Christ Jesus our Lord."
We find hope and experience God's grace in Romans 5:8.
"But God demonstrates his own love for us in this: While we were still sinners, Christ died for us."
Romans 10:9 reveals the key to Salvation.
"…if you confess with your mouth, "Jesus is Lord," and believe in your heart that God raised him from the dead, you will be saved."
And Romans 10:13 proclaims God's faithfulness and mercy.
"Everyone who calls on the name of the Lord will be saved."
Our good behavior and charitable works can't earn salvation. Our weaknesses and struggles with sin can't take salvation away from us.
Once we receive Christ as our Lord and Savior, the Holy Spirit dwells within us. We are empowered by the Spirit to walk in obedience, freedom and faith as the Lord transforms our lives and aligns our hearts with His.
Once we're saved, we can nurture our personal relationship with Jesus by communing with Him through prayer and studying the Bible.
I've been blessed with the opportunity to read the New Testament in 2012 with some amazing women of God. On Saturday, we started the book of Romans. Hallelujah!
Join us in this exciting adventure through the New Testament.
If you are starting today, sign up for the daily email reminders at CBN.com and read Romans 1-2.
If you started in January but fell off track, don't worry about what's behind us. Start with today's reading.
I'm looking forward to growing with you!
—–